The process leading up to submitting your UC application is perhaps the most nerve wracking part for almost all students. Sending off your application online might allow you to breathe a sigh of relief for a bit but don't get too comfortable–it's not over yet. While the hardest part has been taken care of, there are some aftermath steps that should be considered to make sure you've got all of your bases covered.
Get a Hard Copy of Your UC Application
Although it's great to do things online, such as apply to the UC of your dreams, it's always best to have a hard copy for your records. Make sure to print a copy of your entire application, which contains vital information like your application ID number. In case there are any issues with your online submission or a situation arises, you'll be able to use your hard copy version to show proof that you completed and submitted the application accordingly. Don't forget to store this paperwork in a safe place that will be easy to find later on.
Receive Confirmation
Just as with any other type of transaction done on the Internet, sending your online UC application will also result in a confirmation notification being sent to you. Shortly after your online UC application has been submitted, you should receive an email with the details, stating that the submission was successfully received. If you have not gotten such a response within 24-48 hours, use the contact information provided on the official University of California website to find out what your status is. Taking action on this sooner than later will prevent any further delays for your application to be approved. This is especially important when it comes to turning in your paperwork before the filing deadline.
In addition to receiving an email, another notification alert will be sent out to you approximately four to five weeks after you've turned in your online UC application. This confirmation will come from the UC Undergraduate Application Processing Service. As with the first notification, if you do not hear back from the processing service center after five weeks, refer to the proper contact information to inquire about your situation. Never assume the University of California has your application–even if it was sent online.
Keep Your Online UC Application Updated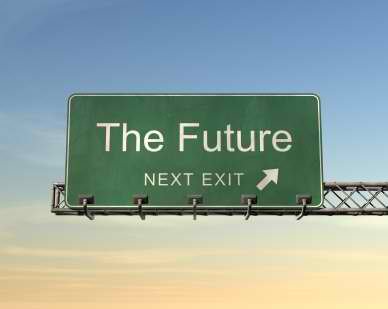 Another benefit to sending your UC application online is that students have the ability to go in and review their application information and update it if needed by logging into their personal account created when they first began the online application process. The most basic (and easiest) info to go in and update are a student's phone number, mailing address and email.
If any of the following scenarios have occurred for transfer students after their UC application has been submitted, they will be required to log back into their online account and update their information:
Enrolled at a new college
Dropped/added a course
Failed to get a "C" or better in a course
If the above situations do not apply to a transfer student, he/she will still be required to login and update their course records and grades. But this should only be done five weeks after the filing period has passed.
The following scenarios below apply to incoming freshmen students who have already sent in their UC application online but need to make changes:
Added/Dropped a course
Failed to get a "C" or better in a course
Changed high schools
Unlike transfer students, who can simply login to their online account to update their application on the Internet, freshmen applicants must write and mail a letter of notification describing the changes to their academic record to the admissions office. If a student has applied to more than one UC campus, a letter of notification must be sent to each individual campus in order for the information to be updated and approved.
However, both freshmen and transfer students are allowed to login to their accounts if they would like to apply to additional UC campuses that are still open and accepting applications.
Order Reports for Important Test Scores
Test scores play a big role in a student's application. When applying online, make sure to have your test scores reported by the testing agency. This applies to freshmen and sophomore students in regards to their SAT and ACT scores. While there are other test score results that are included in the UC application, these two are the top ones reviewed by a school's admissions office. Even if a student has applied to more than one campus, the reported scores will be available to all of their choices where their application has been successfully submitted.
Have Your Transcripts Handy
There is nothing wrong with planning ahead and ordering copies of your official, final transcript after you've sent your online UC application off. However, if you're still in the middle of taking courses, you'll have to wait until you have received your final grades in order to send over the most updated version of your transcripts.Once you've been accepted to a campus, you will need to provide the admissions office with this important documentation. Make sure to follow the instructions for sending in your transcripts, which will be given to you once you've officially been notified of your acceptance to a UC campus.
The Waiting Game
Even after doing all of the steps listed above, chances are you'll still have a lot of time on your hands to worry about whether you will get accepted or not and to which schools, if you applied to more than one. While it may be easier said than done, use the downtime to occupy yourself with hobbies or interests that help you relax. At this point, you've done your part to make yourself the ideal candidate any UC would love to have. That is worth patting yourself on the back for! Think positive thoughts and continue working hard in your current courses to finish with the best grades. Freshmen should hear back by no later than the end of March, while transfers will have to wait until April.