I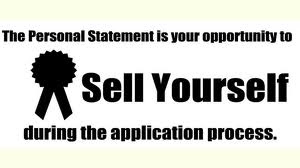 f you are in the midst of filling out your college applications, you have probably been asked to write a personal statement.  What is a personal statement?  A personal statement for college is a brief and concise essay about you.  Within this essay you must persuade the admissions committee to accept you to their campus.  This can be an instrumental tool when it comes to getting accepted to the college you want to go to.  It has to set you apart from a huge amount of other applicants.  As in the job market, college is very competitive.  You need to use your personal statement as leverage to help you get in.
In writing a personal statement you must present yourself in a straightforward manner.  Be sure to use specific examples showing and not "telling" about you.  Remember that your word count is limited.  Write in a clear and concise manner and write a few drafts to let others proofread your work.  Take in all comments and use them to your advantage.  Your final draft should be your best result.
What should be in your personal statement?
You want to provide information about who you are, your interests, goals, qualities and any other information that reflects who you are.  Personal statements generally contain information about your educational background, relevant experiences, influences, personal skills, and interests.  You also may want to add what you can contribute to the institution that you are applying to.
Most schools use prompts in order to guide your essay.  College personal statement prompts lead you by having you write about your life, education, goals, and/or aspirations.  Prompts vary from year to year but most schools use common themes.  The focus within these prompts use general areas about your life such as:  your family, community, or school.  They also include your personal qualities, talents, accomplishments, and future contributions to the school.  Make sure you brainstorm all your ideas before you begin writing.  Having your ideas down on paper will help you recall a lot of information in order for you to put it together later.
It goes without saying that of course your college personal statement should follow the proper rules of grammar and spelling.  Make sure it does not exceed the word count because that alone can exclude your essay from even being considered.  Use a clear and concise manner of writing; you want your essay to be as clear as possible.
Good luck to you all.