Students can't help but love grants because these financial aid awards are free money. The number of grants available today is simply overwhelming. When selecting grant opportunities to apply to, students should focus on quality over quantity and matching themselves up with the types of grants that they not only meet the requirements for but that give them the best chance at winning.
Of the various type of grants out there, writing grants could be one of the most overlooked. Although students who have difficulty with writing will obviously want to avoid writing grants, those who are naturally skilled in English will want to check out how this kind of grant could be beneficial for their college career.
Not to be confused with "grant writing," below are a prime examples of writing grants that can help students with their financial needs for academic purposes:
Council for the Advancement of Science Writing Grants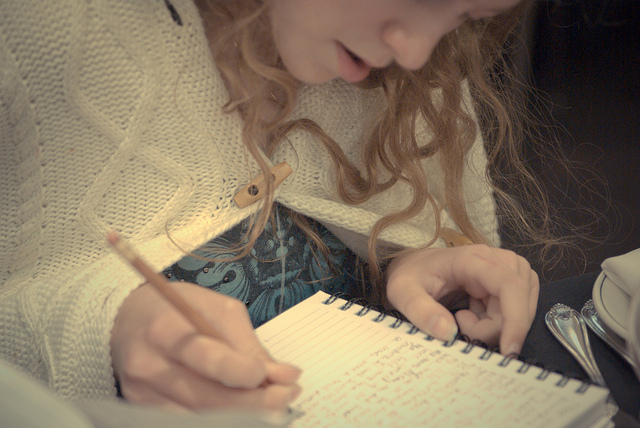 Not all writers fall under the creative writing category. Students with a particular interest in using their writing prowess within the fields of science and medicine will want to check out the writing grants and fellowships available through the Council for the Advancement of Science Writing (CASW).
While some of the grant awards are available for professional journalists, there are awards for students, including those pursuing graduate work.
Some notable grants include the Taylor/Blakeslee University Fellowships, which rewards graduate level science writing students with a $5,000 prize.
Jacob K. Javits Fellowships Program
Students with interest in pursuing a career in creative writing at the graduate level have the Jacob K. Javits Fellowships Program as a possible opportunity to earn money to put towards their schooling. Several recipients are chosen each year and the grants are awarded to students participating in any of the fields of study approved by the program, such as the arts, humanities and social sciences.
Important factors taken into consideration include financial need, superior academic ability and proof of demonstrated achievements. The award amount varies each year based on the availability of funds but recipients generally receive a stipend (in 2011, the maximum stipend amount was $30,000). Additionally, the program itself makes "institutional payments" to the school to cover the costs of tuition and fees.
Because of the high awards and recognition that comes with receiving this type of grant, applicants must be prepared for very stiff competition. Fellowships typically look for students that not only require funds based on their financial need but the strength of their transcripts, academic track record, community involvement and dedication to their craft.
A majority of the writing grants are targeted towards those at the graduate level in their studies, as well as non-students who are professional writers in the workforce, including freelancers. While this could cut out eligibility for undergraduate students pursuing a degree in writing, it does also provide a chance for post-grads to seek the funds necessary to get them out of student debt, as well as afford themselves the opportunity to focus on specific goals they have for their writing careers without worrying about income.