Applying to a college or university isn't just about filling out a blank application and sending it off. Each item that comes with the application packet is there for a purpose. The personal statement in particular is one of the most crucial factors. First time applicants who may not quite understand the significance of the personal statement in their college application will want to take note of the following information, which further explains the need for attention and detail when it comes to this document.
It Speaks On Your Behalf
Unlike a job interview, students do not get to sit down with someone from the admissions office of the college or university they are applying to. There are too many applicants for such a meeting to be possible. As a result, the personal statement is the one area where an individual has the opportunity to let their writing illustrate who they are, their personality and the way they use their skills to answer the essay prompts. First impressions are important even if they are in writing and submitting a strong personal statement essay will always reflect positively when they are reviewed by the admissions office. Because you aren't there to showcase yourself in person, your essay has to perform this job for you.
It Demonstrates Competence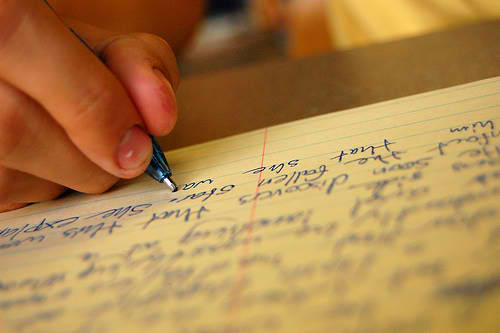 Colleges and universities want students who are personable, intelligent and serve as positive contributions to their campuses. Higher education is called that for a reason. Schools want the brightest students and a well written personal statement is one way to show proof of a person's ability to put their thoughts, beliefs and experiences down on paper. Colleges don't just care about how you write but what you write. The essay prompts address topics that require you to draw on your own life's experiences and opinions, which will be carefully looked at by the admissions office.
It Shows the Strength of Your Communication Skills
Attending a college campus means taking on coursework that is advanced. This often calls for strong communication skills–not just verbal communication but written as well. Regardless of what type of degree you plan on obtaining, the majority of college courses involve a lot of writing. The personal statement is a type of introductory assignment to test how well you're able to express your thoughts through writing. If you can nail the personal statement with no problem, it more than likely means you'll do okay handling run-of-the-mill college coursework.
It Helps You Stand Out
No two students are alike, including their life experiences. Many essay prompts dealing with the personal statement require applicants to recall previous experiences, talk about important figures in their lives or share their future goals. This is the time to take the spotlight and explain through writing what factors have contributed to making you the person you are today. Remember, this is your introduction to the college or university you're applying to. They want to know who you are, what you're about and what motivates you. Use your personal statement to deliver those vital points and prove to the school why you're just what they need.