High schoolers with college goals know that those four years means the chance to take advantage of as many opportunities as possible to groom themselves to be the kind of student all colleges and universities would love to have on their campuses. Extracurricular activities, community service and stellar GPAs are all surefire ways of achieving this. However, high school students should also make sure they're choosing the right electives as well.
What are Electives?
Unlike college, the majority of high school students have their class schedules laid out for them. While they may have some choice in what types of classes to take in each category (for example, choosing from Chemistry, Physics or Biology under the Sciences category), they're limited to the subjects they can choose from overall.
Electives, however, provide high school students with an entirely new list of courses that typically aren't related to the main curriculum. Art, home economics, music, business, computer science and journalism are just a handful of examples for what kind of electives students get to choose from.
Benefits of Electives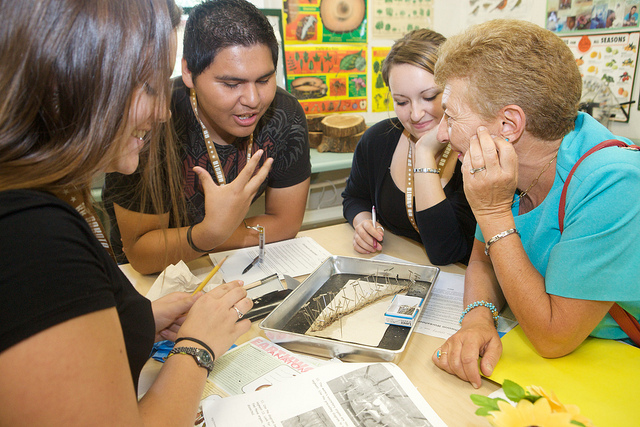 As any high school student would know, taking electives is a great way to break the monotony of sitting through core subject courses. It's also a chance for students to try something new and study a subject that is of interest to them, either as a hobby or even as a future career.
Electives are offered throughout high school so it's worth looking into these types of classes sooner than later. However, many juniors and seniors like to wait until they've knocked out their core subjects and have a more open schedule, which they can then fill with any number of electives to make their last year or two of high school more fun and engaging.
Taking electives in high school is an introductory way for students to experience what it is like to choose their own classes according to their interests, which is very much how colleges operate.
How Do Electives Relate to College?
The types of electives a high school student decides to take could shape what direction they may choose to go in when it comes time to start applying to colleges and universities. It is important for students to start thinking critically about what college majors they may want to pursue and which electives could provide them with more insight into those areas.
For example, if a high school senior wants to seek a degree in Business, taking as many business related electives as are available is one way to find out if they would truly be happy studying this major. If not, it gives them the chance to find out well before money and time has been spent pursuing this field of study at the college level.
Electives are also listed on a student's transcript. Noting what types of electives a person has taken makes for a good first impression, showing an admissions panel that the student has some experience in the area they want to study and shows a serious interest.