After high school there are a great many possibilities out there for an education.  Of course there are the traditional four year institutions and the 2 year ones.  When we think of continuing our education, we habitually go straight to thinking about these types of schools.  For some these are not among the choices they consider due to a great many reasons from lack of interest to wanting to join the workforce after high school.  Some students may want to consider the option of a vocational education.
Vocational Education
Traditionally, vocational schools only taught students the skills needed to perform a particular job.  They were considered to be institutions dedicated to training and not education per se.  That focus has been changing toward a broader preparation that develops the academic and technical skills of students, as well as the vocational. Now due to the growing demand for highly-skilled workers, vocational schools are back in focus.
Many Choices
There are schools aplenty out there that can prepare you for a satisfying career where you can make a noticeable impact in the world. The skilled trades represent some of the smartest and most fulfilling job choices available today.  These schools can give you the skills, knowledge and practical experience that employers are looking for.
Culinary School:  Culinary school can teach you a large range of skills within the realm of cooking that can set you on your desired career path.  Whether it is becoming a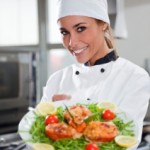 baker, pastry artist, chef or any other culinary professional there is a culinary school right for you.  Culinary colleges and universities can allow you to pursue your dreams and create your own recipe for success.
Healthcare School:  If you are the type of person who enjoys directly helping others, there health care schools that could be the perfect match for your post-secondary education.  If you are looking into the area of alternative medicine, counseling, online nursing programs, health administration or fitness, there are various options to choose from at a healthcare school.  If you are looking at a short-term health care training that can allow you to graduate and enter the workforce quickly, or you are committed to four or more years of education in order to earn an advanced degree, you can find the healthcare school that is right for you.
Cosmetology School:  Depending on the type of program you are looking for you can choose cosmetology and beauty schools that prepare you for a career related to anything from hairstyling and makeup application to manicures and massage.  With a cosmetology education, you can prepare to pursue a wide range of rewarding positions, including esthetician, makeup artist, hairstylist, nail technician, salon manager, and many more.
Technology Schools & Colleges:  Tech schools can prepare you to turn your fun pastime in the world of technology into a stimulating career that lets you work directly with the stuff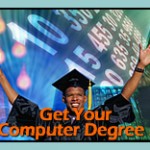 you love most.  Do you love working with computers?  Do you thrive on trying to understand how electronics work?  Or does your mind like coming up with technical solutions to ideas real-world problems?  Where ever your interests lie there are technology schools that can help you acquire the skills, knowledge, and practical experience necessary to get started in a career that makes you excited to get up in the morning.
These are just a handful of vocational schools that are available for you to broaden your horizons and help you obtain the right education for you.