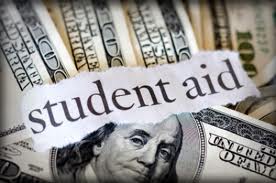 Most students with their hearts set on going to college will need at least some financial aid support in some way.  When it comes to obtaining financial aid you will hear the acronym FAFSA over and over again.
FAFSA stands for the Free Application for Federal Student Aid.  If you want financial aid for college, you will have to fill out the FAFSA application.  The government uses these forms to determine the dollar amount that you or your family will be expected to contribute.  Any federal grant or loan awards will also be determined.  Colleges also base their financial aid awards by using the FAFSA.
The FAFSA application takes about one hour to fill out and that is if you have all the necessary documents at hand before you begin.  It can be a frustrating document to fill out, if you do not have the necessary tax forms and bank statements readily available.  Before starting try to have all these papers ready.
The information that will be asked is about you, the student and your dependency status.  You will have to answer questions about your parents and your finances.  Be prepared to give a list of schools that should receive the results of the FAFSA, also.
Filling out the FAFSA can be done online using the FAFSA website or by paper form returning it through the mail.  The Office of Federal Student Aid strongly recommends the online application because it uses immediate error checking and speeds up the process.
Make sure you know all deadlines when it comes to submitting the FAFSA.  Most state deadlines are much earlier than the June 30th federal deadline.  Do your research and get your facts straight.
Pell Grants
Any financial aid award begins with the FAFSA, this includes Pell Grants.  Pell Grants are federal grants for low-income students.  These grants do not need to be paid back.  The amount received from these grants can vary, usually from $555 to $5,500 with an average award of $3,800.
The Free Application for Federal Student Aid will calculate what you and your family will be expected to contribute and from there you may qualify for a Pell Grant.  If your expected family contribution is low then you will most likely qualify for a Pell Grant.  You will be informed of your qualification after submitting the FAFSA.  There is no separate form for the Pell Grant.
If you do receive a Pell Grant, the federal government pays the grant money to the school, and each semester the school then pays you either by check or by crediting your student account.
Do not fall behind.  Stay on top of all your deadlines for your college applications and your FAFSA.  Good luck.