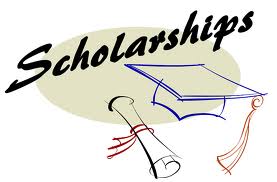 College is not an inexpensive institution to attend.  Every penny counts when you are trying to pay tuition, rent, food, school material, textbooks and so much more.  Any type of scholarship or grant that you qualify for, you should definitely apply for.
Many students, though, do not know where to start looking.  For the beginning student, looking for scholarships can be an overwhelming task to ascertain.  It really is not, you just have to know where to look and dedicate the time to research various scholarships well.  If you are just starting out, here are a few ways that can help you get started with your search.
Check with your School:  If you have already been accepted to a college, check with the school's financial aid office.  Many colleges offer scholarships themselves and the details can be found at the financial aid office.  Also the college library usually has a detailed scholarship database that you can search through.
If you are still in high school, your counselor should have scholarship information readily available.  Sponsors often send updates and announcements about scholarships to nearby high schools.
Look within your Community:  Many businesses offer scholarships to local students.  These types of scholarships are ideal for students since they often have fewer people applying for them increasing your chances in receiving them.  Look through your city's newspaper and ask your local businesses about these scholarships.
Ask at your Job:  Many companies offer scholarships and grants to their employees.  If the degree you are looking to obtain makes you more useful to your employer, they just may offer to pay for your education.
Ask your Family:  Many students have relatives and acquaintances that have already gone through college and know about some great scholarships.  So take the time and use that telephone, email or any other communication vehicle to contact people you know and ask them about the types of scholarships you are hoping to find.  There are a lot of them out there.
The Government:  Another great source for scholarships and grants is the government.  Check into your federal government, state government and even local government for scholarship and grant opportunities.  And of course, filling out the Free Application for Federal Student Aid (FAFSA) will help you find grants available to you.
Search Engines:  The internet has many search engines that you can manipulate in order to facilitate your search.  There are many scholarship sites than you can also use to help find scholarships that you qualify for.
Dedicate the time to look for every scholarship possible.  The more you apply for the better your chances in getting a few.  Every little bit counts.  Good luck!