In order for any student to obtain their degree, a certain number of college credits must be earned. The easiest way to accomplish this is by enrolling in and attending college courses, whether online or at a traditional college campus. However, it is helpful for students to know that there are other ways to get the college credits they need without having to sit in a classroom all day. Before opting for the methods listed below, it is important for students to first check what types of alternative credits their school accepts and if there is a minimum or maximum amount allowed using any or all of these methods.
College Internships
Internships are always accepted by colleges and universities and is a common way students go about racking up college credits. There are many different types of internships available for students to apply to. Participating in such a program requires spending a set number of hours per week working for a company (oftentimes for free), which allows students to gain real-world experience. Before signing up for an internship program, students should check with their advisor or head of their major department to get the internship approved. Getting approval is the only way the credits earned will be accepted by the school.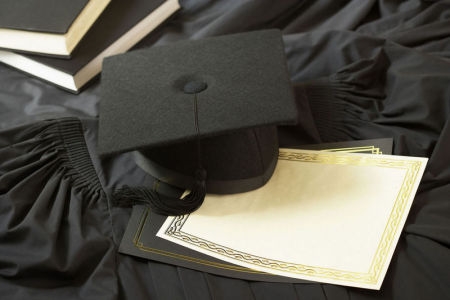 This method is meant for adult college students with years of work experience in a specific field. Pursuing a life experience degree gives working professionals the opportunity to use their past experiences and skill set in exchange for college credits without the need for enrolling in a 4-year college or university and starting from scratch. This option is typically only available through online schools.
CLEP Exams
Short for the "College Level Examination Program," these exams are designed to give students the opportunity to demonstrate their expertise in various subjects (history, English, foreign languages, business, math and science). By passing the CLEP exams, a student automatically receives college credits and does not have to take those courses at their school. This is ideal for skipping basic 101 courses that most freshmen and sophomore students are required to take. Almost 3,000 colleges and universities accept CLEP exams as a form of college credit. However, students must pay a fee in order to register for and take this computer generated exam, which is administered at special testing centers.
Portfolio Analysis
Students who feel they have obtained a certain amount of knowledge in a specific area/category can opt for the portfolio analysis method. Pursuing this method requires an individual to compile a "portfolio" of papers, documentation and other acceptable materials that serve as proof of person's knowledge of something that was acquired prior to them enrolling in a college or university. If the portfolio analysis is approved, the student will receive the appropriate amount of college credits, allowing them to bypass courses related to subjects they already possess information about.
Military Training
Those with military experience can opt to take the DSST Exam. Like the CLEP Exams, the DSST Exam tests people with a military background on various subjects. In addition to earning college credits for passing these exams, on-the-job experience in the military may also be taken into consideration.