Internships are a surefire way of boosting any resume and gaining an advantage over the competition. The good thing about internships is that students in college have four years to work their way towards securing such an opportunity. Freshmen typically focus on getting their general education classes out of the way, as well as figuring out what major they'll declare, if they haven't done so already.
However, to make the most of the first year of college, it is ideal for freshmen to begin taking the steps necessary to build experience that will become relevant to future internships they may be interested in applying for during their sophomore year. College internships that require a portfolio with work samples are very common, especially for students majoring in areas like Journalism. If you're an aspiring journalist, there's no time like the present to begin creating a portfolio. Without one, your odds decrease dramatically.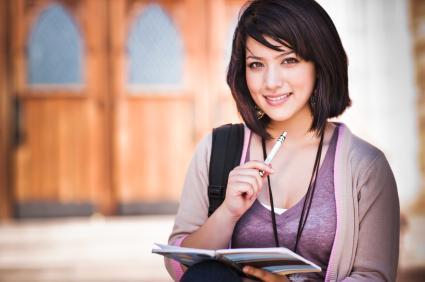 It makes sense that someone new to college would have little to no work/real world experience, which could make their chances of putting together a quality portfolio for submission very difficult.
But there are ways around this obstacle and with the right timing and planning, there should be no reason why any freshman can't have a good shot at getting the journalism internship they want.
Writing samples are the foundation of any journalism student's portfolio. But where do you start? With no experience, the odds of getting hired by a newspaper, magazine or online publication isn't very high. Freelancing is an ideal solution that is suitable for future writers, regardless of experience level…or lack thereof.
Perhaps one of the easiest ways to begin accumulating writing samples is to start a blog. Since this is going to be a main source of your writing, it helps to develop a blog about relevant topics. Is your career goal to become a fashion editor or writer for a well known fashion magazine? Then establish a blog related to fashion that identifies new trends, reviews the latest designer collection, fashion events, etc. Whatever the topic, dedicate time to posting new content on a regular basis.
The more your blog grows, the better. Getting people to subscribe to your posts is also helpful. By the time you're ready to apply for a journalism internship, you'll have more than enough content to pick and choose from for your portfolio, as well as the ability to showcase how strong your blog's presence is online.
Another tip for freelancing to create a journalism portfolio includes submitting to writing gigs through sites like Craigslist and freelancer-specific websites. The latter allows anyone to create a profile, upload writing samples and bid on writing assignments. Talented journalism students can secure paying gigs and get their work published, which more than meets the basic criteria for gathering relevant writing samples to include in a portfolio.
Taking these steps during freshmen year will give journalism students a huge head start once sophomore year comes around.