College life is demanding and full of priorities but that hasn't stopped droves of students from slacking off and falling prey to procrastinating when it comes to homework, studying and writing papers. This bad habit can wreak havoc on a student's grades, causing them to fall behind. However, it is not impossible to kick this habit and motivate yourself to stay on top of things. The key is to recognize the factors that contribute to your procrastination and how to correct them.
Do a Realistic Self Evaluation
Unless you're completely out of it, chances are you can identify whether or not you're falling into the procrastination trap. Before allowing it to get too out of hand, take a step back and evaluate yourself. Be honest! Try to pinpoint what is causing you to put off important priorities as they relate to your studies. If you need to, make a list of these factors. Learning to identify the reasons you procrastinate is the most effective first step towards finding a solution. For example, are you unable to complete your assignments because you don't clearly understand the materials taught in the course? Instead of sweeping the matter under the rug, the solution would be to actively visit your professor's office hours for assistance or enlist the help of a tutor that can help you grasp the nature of your assignments.
Create An Action Plan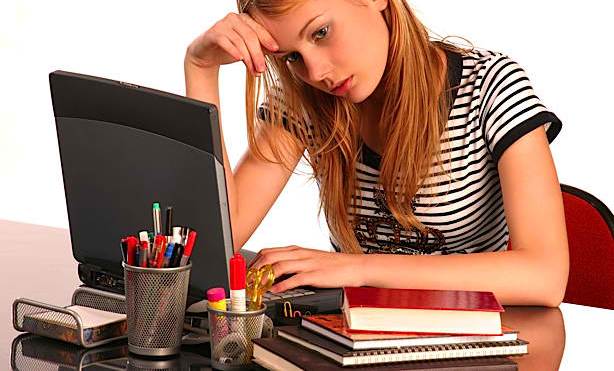 Whether you have one reason or several to procrastinate, make it a point to put together a plan of action. This should be done in a way that will command your attention and remind you of its importance. It could be as simple as making a to-do list of solutions to stop your procrastination, to putting together colorful sticky notes and arranging them on a bulletin board in your room, where it will serve as a constant reminder.
Now that you have an action plan to follow, soon-to-be-ex-procrastinators will now have to revamp their schedule to accommodate the strategies they plan on implementing so they can get back into the swing of things with school.
Eliminate Distractions, Drama & Enablers
All procrastinators in college will undergo a cleansing process of sorts if they really hope to kick this bad behavior. The only way to be successful in this endeavor is to take away any distractions that normally cause you to put off important school tasks. From spending too much time hanging out at the student center or cafe, to socializing with fellow procrastinators, the changes may not be easy at first but are necessary for results. Because procrastinators tend to be overly emotional when it comes to feelings of anxiety, depression or perfectionism, it's equally important to maintain a healthy lifestyle. Doing so helps to promote positive thinking, energy to handle the tasks ahead and the focus required to create a realistic balance between school and other priorities like friends, family and work. Eliminating individuals that tend to enable your bad habits is one of the best ways to get back to what's important as well.