Libraries are among one of the oldest facilities associated with colleges and higher learning. As society has changed and advanced, libraries have found that they also need to get with the program if they hope to continue to remain relevant. When it comes to colleges and universities, this couldn't more true. Because of the popularity of the Internet and distance learning, many schools have undergone great changes in order to update their library facilities to better accommodate the newest generation of tech savvy students.
Thankfully, the methods of updating libraries doesn't include getting rid of hard copy books completely. However, campus libraries are seeing more efforts being made on digitizing its inventory of books, academic journals, collections, documents and dissertations. As a result, entire departments have been developed that are dedicated to the task of not just transferring books over to a digital format but conserving and restoring/repairing their physical copies. Digitizing library books makes accessing these items much easier for students and also creates more space in the library itself.
The library at the University of Chicago has taken this project to new heights by actually creating a custom automated storage and retrieval process. By storing their volumes of hard copy books underground, the library utilizes a special crane and elevator system to deliver requested titles directly to students without the need for scouring the shelves. This saves time and helps to encourage students to use the library facilities more frequently.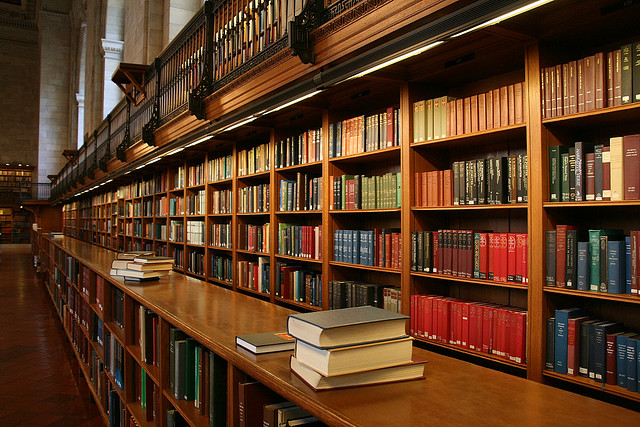 Other college libraries have partnered up with Google Books to offer digital versions online, which students have the ability to access anywhere there is a reliable Internet connection.
A majority of US colleges and universities have maintained programs requiring incoming freshmen and sophomore students to participate in activities that are designed to help them learn how to use and navigate their campus library. While these programs have been effective, schools know they also need to upgrade the quality and relevance of such programs to keep up with the advancements in technology.
Yale, Drexel and Barnard University are among the handful of campuses that now offer a "personal librarian" for each student participating in the program. Anytime a student has a question, concern or needs assistance using the library and its facilities, all they have to do is contact their personal librarian via email. Having reliable hands-on assistance using this one-on-one model has proven to be very effective at keeping students returning to the library throughout the term–even long after they've satisfactorily met the requirements for the program. In addition to providing students with help, the use of personal librarians also gives the librarians themselves the chance to showcase their skills in their field. However, it is important for students to know that having this type of academic assistance doesn't mean the librarian is at the student's disposal to help research, write papers, scan/make copies or participate in school projects.
While these efforts are not present on all college campuses, the need to keep up with technology will undoubtedly inspire other schools to eventually try these methods for themselves in the near future.