Interior designers lead a fast-paced and creative lifestyle. As a career, becoming a professional interior designer can be very rewarding and fulfilling, especially since many choose to operate under the small business model , which means acting as your own boss and maintaining a roster of clients.
The Nature of an Interior Design Career
As mentioned above, interior designers can be employed at a firm or go into business for themselves. If there's a space that needs attention, an interior designer is the person to go to.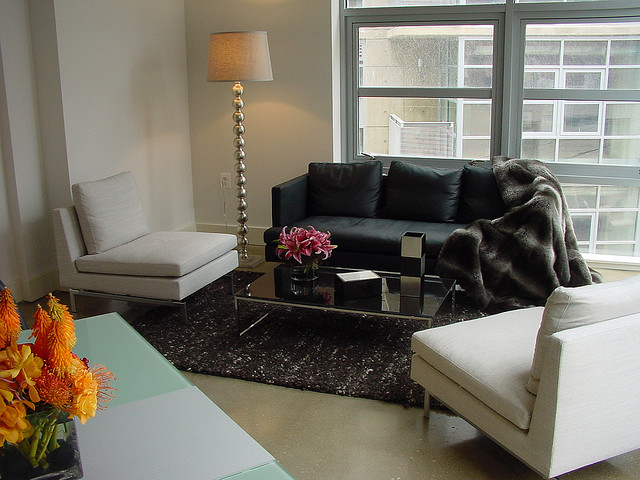 Specific duties that are common in the day-to-day routine of an interior designer include helping clients with:
Choosing color palettes
Picking fabrics
Selecting proper furnishings for each space
Creating solutions for making living/work spaces more functional
Working with contractors to ensure project milestones are delivered on time
Shopping for items, such as furniture
Interior designers work very closely with their clients to ensure that all their needs and expectations are met. One trait that successful designers possess are strong problem solving abilities. Sometimes clients don't always know exactly what they want or might have trouble figuring out what would look best in a space. Therefore, the interior designer becomes the voice of reason and must be able to take their clients' ideas and turn them into a concept that can be visualized and brought to reality.
Educational Requirements for Interior Design
It is important to understand that there is a difference between an interior designer and an interior decorator, mainly in terms of educational requirements. Designers have a much more formal training and educational background, which requires a degree from a 4-year college or university–preferably in interior design. Interior decorators, on the other hand, only need a certificate at most.
It is best to attend a college that has an actual interior design degree program, instead of just taking courses that fall under this category. Some states also require professional interior designers to obtain a license to practice so it's important to check if such a requirement applies to the state where you plan on working in. If so, that means taking an exam.
Upon earning a degree, it's helpful to join a professional association, such as the American Society of Interior Designers. Affiliations with these types of groups shows employers and clients that a person is seriously committed to the profession. Additionally, these organizations serve as a great resource for helping interior designers with their careers, as well as providing networking opportunities.
Getting Started
The fastest route to gainful employment in the interior design field is to get hired by a design firm. This means engaging with other designers and working up the corporate ladder to eventually begin managing projects. The more adventurous designers go into business for themselves and acquire their own clients and other networking connections. Each route has its own set of pros and cons, which is why it's advisable for students to determine which option would best suit them and their future career goals.