Although there is reason for concern about choosing the right college major in regards to what types of job opportunities would be available after graduation, this topic doesn't have to be entirely negative. It is important for college students to be updated on which industries currently hold high unemployment rates, but it is also a good idea to balance that out with a positive look into which industries are experiencing the most increases in hiring. Between considering these two factors, it shouldn't be terribly difficult for students to pick the college major that will be the most beneficial to them in the long run.
So which college majors have shown the most promise when it comes to seeking employment? Check out the list below to see what your choices are.
Pharmacology
The healthcare industry in general shows plenty of opportunities for college graduates to find jobs but more specifically, the field of Pharmacology is definitely where the action is at. The level of training and qualifications for such a position are very high in demand, not to mention the fact that there are more job openings in this area than applicants. With an unemployment rate of 0%, any college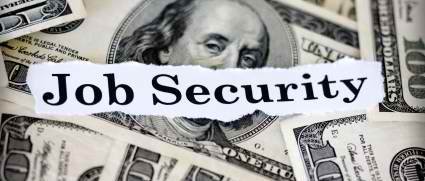 graduate has a great shot at obtaining this type of career with little to no worries about job security.
Medical Technicians
Without the expertise of such individuals in the medical technology field, the medical world would come to a grinding halt. Students hoping for plenty of job growth and opportunities for advancement in their careers, will want to choose a major dealing with medical technology. Knowing the ins and outs of the latest medical devices will put anyone on the fast track towards a profitable and stable career. Like Pharmacology, unemployment for medical technicians is 0%.
Environmental Engineering
Unlike the two majors mentioned above, environmental engineering has a 2.2% unemployment rate but compared to other majors–whose unemployment numbers are well into double digits–students opting for this major will find themselves pleasantly surprised. The use of science and engineering to improve the natural environment is a practice that has gained a lot of momentum in recent years. Those with the professional expertise in this major have a variety of job opportunities available to them.
Educational Administration
When it comes to the Education industry, many people automatically think of teachers and the low pay they receive. However, college students wanting to major in this industry will want to focus their attention on the field of educational administration. With an unemployment rate at 0%, it is obvious that the job security is there for those with the right set of skills and experience.
Actuarial Science
Students that want to put their love of numbers to good use in their career will want to look into the possibility of majoring in actuarial science. This may not be a common major or term to most people but with the unemployment rate in this industry sitting at 0%, it's definitely worth looking into. By definition, actuarial science is the practice of using math and statistics to assess risk in financial and insurance industries.