There is a major change coming to California's community colleges when it comes to registration.  The current system allows students priority registration based on the total units a student has completed.  This means the more classes taken, the higher on the priority scale they are when it is time to sign up for next semester's courses.  Priority registration is important if students want to make sure to obtain a spot in certain classes.  This current policy is about to change.
Soon, students working on a degree or transferring to a four-year college will be given priority registration.  Student will have to have an academic plan, take assessment tests, get an advisor and maintain a C or better grade point average to be placed on that priority registration list.
This is a significant change where the importance of having a set goal of a degree will be given priority.  It challenges the misconception that "anyone" can get into a Community College.  Gone are the days of slacking off trying to "find yourself." Students who are serious about their paths will be given the right they have earned, moving to the front of the line for registration.
This new registration plan will take effect in 2014, however campuses will be allowed to implement it sooner.  This will also impact students with over 100 units and those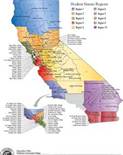 who are on academic probation.
Budget cuts have been the driving force for this upcoming change.  Community colleges have lost more than $800 million in state funding since 2008.  There are fewer instructors and classes not allowing students to finish in two years, taking up to six years for some.  There just is not room in classes for that casual student.  This new system will force students to be more focused and have an actual plan.  This will in turn allow students to complete their degree faster and save them some money in the process.
There are some negatives to this new plan.  For one, some students are there who need classes like life skills that are very important.  They may only need those types of classes and not on a path toward a degree, so what happens to them?  Also, you have seniors or others who take physical education classes, which are much needed in some circles.  Will this also be done with for them?
You should be aware of these upcoming changes and make the appropriate choices to try and get on that priority list.  Your education is important.  Stay focused and good luck.