Blackboard platform can be just straight confusing!  If you're taking online classes, there's a 90% chance you'll be working with it.  Get educated and learn the shortcuts!  Why is this important? The Blackboard platform has been around for a few years now and is one of the most widely used academic resources today. Students new to college life may be encountering this resource for the first time, especially those enrolled in distance learning classes. Having a basic understanding of how Blackboard works can help students learn how to use this site and its tools practically in order to give them the best user experience.
What is Blackboard?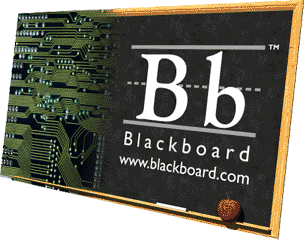 Simply put, Blackboard is an online resource that offers various tools, programs and features that make it possible for school instructors and students to connect to one another virtually. Online colleges and universities have found this platform especially beneficial. Traditional courses at physical campuses also utilize Blackboard's features for certain components of the curriculum. Students are given a personal account with login information to give them complete access to their course materials. As long as they have access to the Internet, students have the ability to retrieve important content related to their courses from any desktop computer or laptop.
How is Blackboard Used By Instructors?
Many college instructors praise Blackboard's ability to make their lives easier when it comes to managing their workload during the school term. Below are just a few ways instructors are able to use Blackboard to improve their students' learning experiences:
Upload Vital Class Information: The platform has a special area where instructors can upload any content relevant to the nature of their course. From a syllabus and assignment list to course goals and objectives, students can gain access quickly.
Create Online Exams: Blackboard gives instructors the opportunity to create and publish their own customized exams. There is even a feature that allows for the creation of practice tests, which students can take at their leisure. Additionally, test results and an individual assessment report are also available so students can see the specific areas where they need improvement.
Share Online Video Content & Presentations: From PowerPoint presentations to special audio and/or video content, instructors are able to upload as many of these resources as needed. By logging in, students are able to view the content and presentations when it is convenient for them.
How is Blackboard Used by Students?
Students enrolled in online classes will find Blackboard to be their best friend during the semester/quarter. Below are some of the main ways in which students use Blackboard on a regular basis:
Complete Homework Online: With access to their assignment list online, students can easily work at their own pace and keep track of what they've turned in so far. If an instructor sets up practice exams, students have the ability to test themselves and get an idea of how they're doing in the course.
Customize Their Learning Experience: No student learns the same way. Blackboard features tools that allow students to customize the way they receive and review their course information. One popular method involves using games to retain important information.
Participate in Online Discussions: When instructors need to communicate with their students, Blackboard provides various ways of connecting the two, such as virtual chat rooms, forums and discussion groups.