Access to higher education continues to be a challenge for students in these times of impaction, rising tuition, and mandates coming down from the federal and state levels. Today is certainly a sad day for those future California Community College students wanting to transfer to the University of California at San Diego (UCSD).
News from UCSD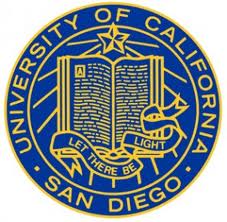 In a recent notice from the university, California Community College counselors were advised of a change to the Transfer Admissions Guarantee (TAG) program. What did this update consist of? It was a notice of the discontinuation of the their acceptance of TAGs. They are in the "phase out" process and will continue until the last group of current TAG students cycle through.
According to the notice, this significant change was due to the lack of campus capacity and a State funding shortfall. Without a doubt, education has been getting hit at all levels with budget cuts and reduced budgets.
A Message from UCSD
UC San Diego must discontinue the policy and practice of offering the Transfer Admission Guarantee (TAG) program.

In order to support those California community college students using TAG as a preparation tool, as well as the community college counselors, the Committee on Admissions voted to institute a phase-out period.

The last available term for a student to be admitted to UC San Diego through TAG will be fall 2014; the UC application for that term must be submitted between November 1 and 30, 2013. Therefore, students who entered a California community college up to and including the fall semester 2012 would, with diligence, be able to complete their work at community college in time to enroll at UC San Diego in fall 2014.
Please note that interested students must also complete the online TAG application during the month of September.
For more information, please visit the UCSD Admissions website.