UC Personal Statements
Whether you're a graduate fresh out of high school, an incoming transfer student coming from a local community college, or you're transferring in from another four-year college or university, one thing is clear: how vital it is to write the perfect UC personal statement essay! This essay is one of the most important components of the admissions process. This personal statement breakdown will help you get accepted by walking you through step by step and providing you with UC personal statement examples of actual students that were accepted to schools like UC Berkeley (see below).
What is the UC Personal Statement Essay?
When applying to any University of California school, part of the application packet contains the personal statement essay. There are two essay questions that must be answered. However, it is important to note that instead of the term " essay question," the term "essay prompt" is used. Remember this so there isn't any confusion.
The word count is 1,000 words total. To clarify, this means the word count for both essay answers should add up to 1,000 words–not 1,000 words for each essay! There are no rules as to how many words you should dedicate to each answer so that will be a judgment call on your part. If you feel one essay answer has to be longer than the other, make sure the shorter answer is a minimum of 250 words.
One of the most crucial things to keep in mind  is to read and follow the instructions. Even a simple slip like misreading the word count could jeopardize whether your application gets accepted or not.
Why Do I Have to Write a Personal Statement Essay?
Because of the large numbers of applicants UCs receive each year, this makes it virtually impossible to have prospective students come in person for an interview. Writing a strong essay is a great way to see how a person's character, personality and voice comes through in his/her own words. This is one of the most important reasons why it is crucial for students to take this part of the application process seriously. The personal statement essay is perhaps the strongest component of the total application packet.
What Types of UC Essay Prompts Are There?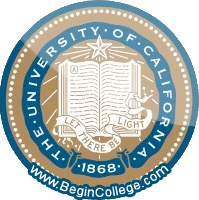 As stated earlier, there are two essay prompts students must answer completely. The first is known as a General Applicant Prompt and is a question that can be answered by anyone, regardless of age, gender, background, academic standing, etc. The second prompt is specific to what a student's status will be when enrolling into their school of choice. If you have just graduated from high school and are going straight to college, then you will answer the Freshman Applicant Prompt. Are you transferring from a different four-year college/university or from the local community college? Then you will need to complete the Transfer Applicant Prompt. While the General Applicant Prompt is the same across the board, the questions for the Transfer Applicant Prompt and Freshman Applicant Prompt are different so make sure to answer the correct one as it applies to you.
2012 UC Personal Statement Essay Prompts
While the UC system is known for changing up the essay prompts from time to time, it has been confirmed that the prompts for the 2012 Fall Admissions will remain the same. The good news for college bound students is that the UC system has made the actual essay prompts public information so students have plenty of time to review the questions and prepare their essays well in advance of filling out the actual applications. Below are the essay prompts students will need to answer if they plan on enrolling in a UC for the Fall:
General Applicant Prompt – See Accepted Examples to This Question

Tell us about a personal quality, talent, accomplishment, contribution or experience that is important to you. What about this quality or accomplishment makes you proud and how does it relate to the person you are?
Freshman Applicant Prompt – See Accepted Examples of this Question

Describe the world you come from — for example, your family, community or school — and tell us how your world has shaped your dreams and aspirations.
Transfer Applicant Prompt – See Accepted Examples of this Question

What is your intended major? Discuss how your interest in the subject developed and describe any experience you have had in the field — such as volunteer work, internships and employment, participation in student organizations and activities — and what you have gained from your involvement.
Before You Start…
Having access to the UC personal statement essay prompts now may make you want to jump right in and start writing your essay. However, there are some important steps to consider beforehand that will improve your chances of drafting a strong, final essay:
Think Before You Write: Jot down your thoughts, ideas, reflections and any other information that you feel directly relates to the essay prompts you plan on answering. Walk away from your idea list for a day or so and come back to it with fresh eyes. Revise what you've written and/or add new ideas. Remember, you want your essay to be original, thoughtful and unique to you as an individual.
Do Your Draft in Word: Type your essay draft in Microsoft Word (or another similar word processing program) instead of writing it down on paper. This makes it easy to save different versions, as well as correct any typos. However, don't trust the program to do all the work for you–it is crucial to proofread your essay to catch the things that Word sometimes misses.
Edit, Edit, Edit: You only get one shot at creating your essay so make sure that you edit it thoroughly until you get the version you feel is the best reflection of you. This process shouldn't happen all in one day. Double-check that your sentences are grammatically correct, you have solid examples to back up your opinions/statements and that your essay is also written persuasively.
Get Feedback from Multiple People: Don't just turn to your parents or siblings to read and provide feedback on your UC personal statement essay. Tap into your resources from school, namely your academic advisor. It's also a good idea to have your essay read over by an English teacher.
Save Your Essay in Plain Text: You'll need to copy and paste your essay into Notepad and save it as plain text (ASCII). Then paste the contents of your essay into the space provided on the actual application. Make sure no strange characters or page breaks appear.
DOWNLOAD Our UC Personal Statement Examples Below:
UC Personal Statement Tips
Disclaimer: For specific information or advisement on your specific personal statement, make an appointment with your college advisor or counselor as unique information about your institution may be required.