With so many course offerings at colleges and universities around the country, there is bound to be a category of courses that may be considered weird, strange, out-of-the box or even downright bizarre. However, such classes do exist and for the students that opt to enroll in them, completing such weird courses come with full college credits, as well as a memorable experience.
Course Title: The Joy of Garbage
College: Santa Clara University, Santa Clara, CA
Description: Despite the title, this course does serve an educational purpose. The Joy of Garbage was designed to show students firsthand what happens to the environment when humans consume and discard various types of waste material. Students follow the path garbage takes from the time it is thrown away–from the garbage can to the treatment/sanitation center to the landfill. Through their knowledge of this process, they are challenged to develop viable solutions to remedy issues such as the presence of landfills in poor, disadvantaged neighborhoods.
Course Title: The Science of Harry Potter
College: Frostburg State University, Frostburg, MD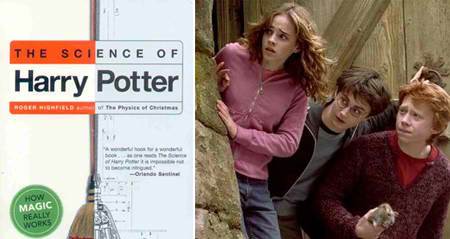 Description: If you think the Science of Harry Potter is a fan club where you can sit around watching and discussing the movies all term, think again. This course actually focuses on the sciences to try and determine whether certain acts and organisms from the world of Harry Potter could exist in real life. Students will have the ability to analyze "magic" and try to bring it to reality through the use of physics, engineering, chemistry and biology. Popular subjects explored include teleportation, creating creatures through genetic engineering like Fluffy, the three-headed dog and how to create a flying broomstick.
Course Title: Cyberporn & Society
College: State University of New York
Description: Everyone knows that online pornography is booming business–and the Cyberporn & Society course is designed to show students just how powerful of an impact cyberporn has on today's society. All students in this class are required to survey various Internet pornography sites and identify certain issues and topics, which are then discussed in the class. Topics like defining pornography in different cultures and examining what obscenity in pornography means are just two of the various subjects discussed during this course.
Course Title: Zombies in Popular Media
College: Columbia College, Chicago, IL
Description: Love watching zombies in TV and film? Why not study them as well? The Zombies in Popular Media course makes this possible for zombie fanatics. However, the course curriculum isn't just limited to watching popular zombie flicks. Students are required to examine on a deeper level not just the history of zombies in the media but the themes they tend to represent, such as xenophobia, capitalism and individualism.
Course Title: Fat Studies
College: George Washington University, Washington, DC
Description: With the subject of obesity becoming a rising healthcare concern for many Americans, the Fat Studies course aims to educate students to understand the importance of weight awareness, how the issue of body size affects society, politics and critical thinking and how to promote the acceptance of people of all sizes and shapes.