In light of the way the economy has been playing out–not to mention the boost in attendance numbers at colleges and universities across the country–it's no wonder that there has been a rise in the number of career fairs being scheduled each year. However, there is no need to wait until you're fresh out of college to attend one of these events. Many colleges host career fairs on their campuses and if your school has such an event coming up, it's definitely worth checking out. Below are 5 ways any student can maximize their experience and gain results.
Strategize the College Career Fair

College career fairs are promoted well in advance. Get the heads up early on and research any info you can about the event. Find out which employers/companies will be at the job fair and see if you can get a map for the venue. Make a list of the top companies whose booths you want to visit and circle the areas on the venue map. By doing this, you'll know exactly where to go the day of, instead of wandering around aimlessly.
Prep Your Materials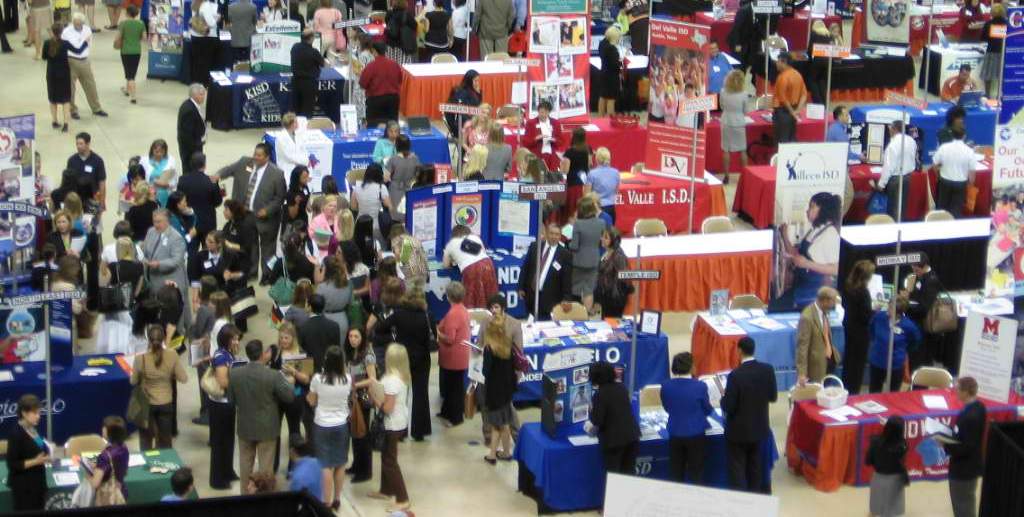 Being properly prepared is a surefire way to maximize your results at any college career fair. That means printing out plenty of updated resumes and–if time allows–business cards printed with your name and direct contact info (email, phone, website, etc.). Bring a carrying case to hold/organize your materials so once you introduce yourself to potential employers, you'll have everything ready to hand to them. This should be done a few days before the event.
Know What You'll Say
While you can't predict what each employer will ask you, it is helpful to have an idea of what you'll say about yourself. Remember, college career fairs are about mini interviews so you'll have to be comfortable and confident when speaking about what you're studying in school, why you think you'd be an ideal employee for their company, listing your strengths, interests, etc. Don't forget to mention any notable awards, recognitions or academic achievements you've received that could be an asset to the position you're interviewing for.
Don't Be Afraid to Ask Questions
You'll only get a short window of time to speak with each employer/company at the job fair so squeeze in any questions you may have. This will help you determine if a particular job opening would be a good fit. Do NOT ask about the pay rate first (make that your last question). Lead with questions like:
Is the position part-time or full-time?
Are there any benefits (medical, dental, 401k)?
What are the main duties/responsibilities?
Get a Business Card!
You shouldn't just give out a business card (if you have them handy)–get them in return. Employers are busy people and may not remember to keep in touch. Never leave a company booth at a job fair without someone's business card. Remember to follow up in a day or two with a brief email, thanking the person for their time at the job fair and that you look forward to possibly being considered for any openings they may have.