"Undeclared" is often considered a dirty world in the eyes of many parents and even students. However, deciding to have an undeclared status is quickly losing its negative connotation these days. For students currently enrolled in college or that have just been accepted, this decision doesn't have to be a difficult one to make. Below are some tips to help put this topic in perspective and help you determine whether being undeclared would be the right move for the beginning of your college career.
Tip #1: There's No Rush
Well, there sort of is. BUT freshmen year is ideal for being undeclared–mainly for students that still aren't sure of what career path they want to pursue. The good news is that the first two years of college are mostly spent taking care of General Education classes. For effective results, however, have the best of both worlds during the first two years: complete your General Education classes but also add in other courses in areas that you might be interesting in pursing as a major. Undeclared students don't have a major degree program limiting their choice in class schedules so use your status to your advantage.
What you want to avoid is only taking GE classes your first two years and still being unsure of what you want to major in afterwards. If possible, take at least 3 courses in different subjects that you have a lot of interest in or curiosity about.
Tip #2: Narrow Things Down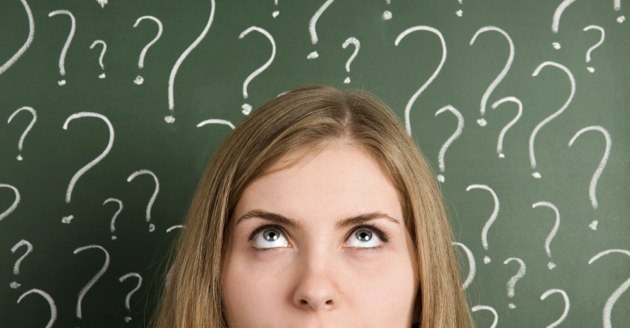 Now that you've taken a couple of different courses that relate to potential majors, it's time to sit back and evaluate your experiences so far. Be honest. Don't hesitate to toss out a major that you know you don't love 100%. The main thing you want to prevent is picking a major, only to end up changing your mind later on. Changing majors is inconvenient, tedious and could delay your date of graduation.
Tip #3: Have the Best of Both Worlds
Torn between two majors that you have a fairly equal interest in? Explore the possibility of choosing one subject as a major and one subject as a minor. This gives you the opportunity to pursue both subjects, with the minor degree program being less demanding because of the fewer courses required for completion.
Tip #4: Ask Around
Aside from seeking help from your academic advisor, it's best to ask students in the major(s) you're interested in whether they'd recommend it for you. Don't just ask what they love about it, find out what they hate (if anything) or challenges they've faced or didn't expect. Knowing that info beforehand will save you a lot of grief and unpleasant surprises.
Tip #5: Participate in Extracurricular Activities
Undeclared students taking a sampling of classes related to potential majors should also look into extracurricular activities and clubs that are related to those subjects. This provides a hands-on approach to see if you like what comes with the territory. Additionally, you'll have access to students and professors who can become helpful resources for helping you determine if a certain major would be the right fit for you.