Although many college students are focused on which undergraduate degrees will help them get their foot in the door after graduation, others are setting their sights even higher by attending graduate school. As with any degree being pursued, it is vital for students to choose their Master's degree carefully. Below are five of the most popular Master's degree programs that also happen to be in demand in today's workforce.
Human Resources Management
No company can thrive without its HR department. Individuals that have found their niche working in Human Resources have the advantage of being in a position that offers plenty of room for advancement. Those with an undergraduate degree in HR that wish to move up in the ranks will find a Master's degree in this field very beneficial for their career goals. Entering the field with a Master's degree means taking charge in a management position that requires not just an in depth understanding of a company's HR policies but having the know-how to implement those policies and enforce them as needed.
Educational Leadership & Administration
Future educators that want to go above and beyond to make their mark in the field of Education will find that obtaining a Master's degree in Educational Leadership & Administration to be a great asset in getting them closer to their career goals. This course of concentrated study is designed to help educators learn how to develop the skills needed to take on larger roles of responsibility at the administrative level (principal, superintendent, district director, etc.). A Master's in Educational Leadership & Administration guarantees added responsibilities as well as a bump in salary.
Accounting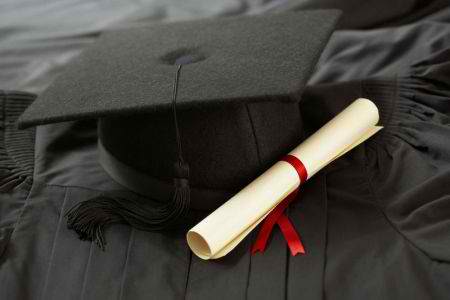 Tried and true, the career choice of an accountant is one that continues to be high in demand. Employers are particularly impressed by individuals with a Master's degree. Going after this type of degree is a surefire way to get on the fast track towards getting ahead of the competition and being considered for prime job positions. Those with a desire to move up into roles like budget director or chief financial officer of a company are ideal candidates for pursuing a Master's in Accounting.
Counseling Psychology
Individuals with an undergraduate degree in general or counseling psychology who wish to eventually run their own practice will get closer to that goal by earning a Master's degree in this field. Instead of settling as a psychologist's assistant, those with a graduate degree have the flexibility to go into private practice or work under a clinical psychologist with a PhD. Needless to say, the pay scale increase is also greater with this type of degree under one's belt.
Marketing
Working at a marketing firm means being a team player and doing what it takes to sell a product. With a Master's in Marketing, however, this is a prime opportunity to not just be a part of the team but to lead it as well. Marketing managers almost always have a Master's degree listed on their resumes. Additionally, this academic credential is one that many employers require as well.