Next to the healthcare industry, the technology field has continued to experience a boom in business and employment opportunities. The good news is that working professionals have the ability to improve their job situation and even earn more money within their field. One of the most effective ways to accomplish this is by earning certification in their respective fields.
If you're currently working in any of the tech industry job positions below, obtaining certification should become a priority, especially once you see how much earning power one can acquire by doing so. Remember, the average salaries listed for each job position is what a person could make after getting their certification.
Project Management Professional
Anyone in the field of Project Management has heard of the PMP certification. Getting this highly recognized certification from the Project Management Institute (PMI) shows proof that an individual has a strong understanding of how to demonstrate and implement project management leadership skills. In order to take the exam for PMP certification, there are a set of requirements that each person must meet first.
If the PMP certification is obtained through PMI, a person's earning potential can be as high as $101,695 per year.
ITIL Professional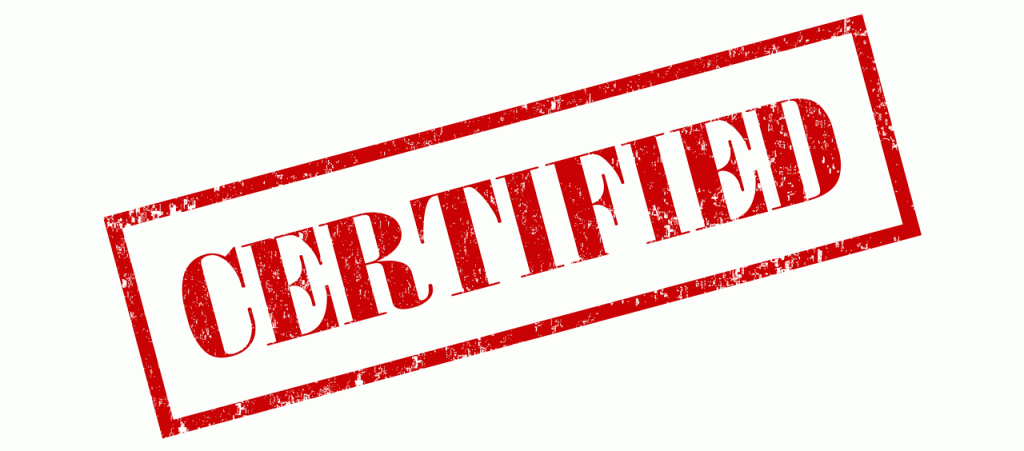 Those working in the ITIL field (Information Technology Infrastructure Library) have the ability to boost their careers through the right certification–namely, the ITIL v2 – Foundation certificate. Successfully passing this certification exam shows proven experience in ITIL support delivery and service.
There are actually three levels of the ITIL v2 certification: Foundation, Practitioner and Manager. Even just acquiring the ITIL v2 – Foundation certificate can potentially command an average salary of $95,415.
Information Security Systems Professional
Working professionals in the Information Security Systems field will definitely want to consider receiving certification for their job position. The best one to get is the CISSP certification, which is governed by the International Information Systems Security Certification Consortium. Like the PMP certification, a list of requirements must be fulfilled by applicants before they can take the exam for CISSP certification.
Passing the exam and obtaining CISSP certification could mean being able to pull in an average salary of $94,018.
Network Professional
Technology network professionals that currently work with medium-sized networks will want to look into receiving their CCNP certification (Cisco Certified Network Professional). The CCNP certification exam tests a person's knowledge of not just medium-sized networks but various technologies like broadband, VPN, etc. After passing the four-test series, re-certification is required every three years.
A CCNP certification could earn a network professional approximately $84,161 per year.
IT Professional (Microsoft)
Want to show your boss that you know Microsoft technologies like the back of your hand? Then you'll want to obtain the MCITP certification (Microsoft Certified IT Professional) with the "Enterprise" distinction. There are seven sub-categories within the MCITP certification, which opens up the door for a career boost in the job positions of: business intelligence developer, consumer support technician, database developer, database administrator, enterprise messaging administrator, enterprise project management with Microsoft Office project server 2007 and enterprise support technician.
Getting an Enterprise MCITP certification could equal a yearly salary of around $82,941.