First time applicants may be feeling a mixture of emotions and might be sure where to start. Even if you've never read anything about applying to graduate schools, the tips below will help point you in the right direction so that you'll feel nothing but confidence and reassurance once you send out your applications.
Tip #1: Map It Out
There aren't as many graduate schools as there are undergraduate colleges and universities, which can affect which options are available to you. Because grad schools are very program-specific, this will make it easier to narrow your choices down. Once you've decided whether or not you'll stay local or move to another area/state, that will further eliminate potential schools. The goal is to do research and chip away until you've created a solid list of grad schools that you know will meet your academic goals and future career plans. Don't forget to utilize the efforts of your guidance or academic counselor at your undergraduate school. They'll be able to provide you with even more resources and give you their professional feedback as to which schools would be a suitable match for you.
Tip #2: Get That Paperwork Together
As with applying to undergraduate colleges and universities, it's all about your paperwork and important documents. The most common types of paperwork graduate schools request from applicants includes but is not limited to:
Transcripts
Letters of Recommendation
Personal Statement Essay
Standardized Test Scores (GRE or other similar test scores, such as the LSAT, MCAT, etc.)
Once you know you plan on applying to graduate schools, begin keeping track of your documents right away. Organize the copies of your paperwork and file them properly so that when you need to retrieve them, it doesn't turn into a scavenger hunt.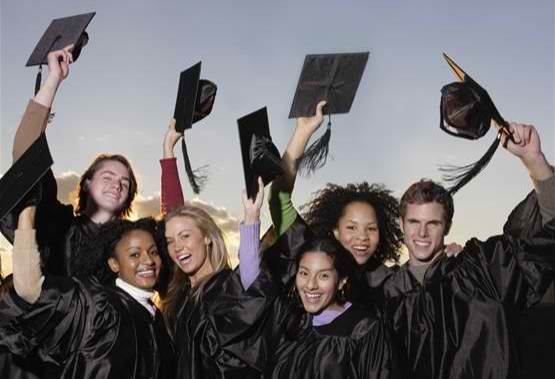 Tip #3: Brush Up On Your Essay Writing
Remember, graduate schools don't get to meet you in person (at least not unless they invite you for an interview) so your application will have to speak on your behalf. Submitting a well written personal statement essay is an effective way for the admissions panel to gauge who you are as a person. Practice writing your essays and make sure you understand the proper way to structure your thoughts into cohesive paragraphs that clearly get your message across. It goes without saying that any personal statement essay you submit should be typed and free of grammatical errors and typos (never rely solely on spellcheck!).
Tip #4: Start Asking For Letters of Recommendation
Like the personal statement essay, the letters of recommendation serve the purpose of giving the admissions panel a better idea of who you are. Hearing this feedback from another person is a great way to achieve this. It is important to begin asking potential candidates for letters of recommendation well in advance. Doing so gives you enough time to find the right people and ensure that they'll have the time frame necessary to write you a strong letter. This part of the process should never be done last minute.