When a student declares he/she is going to major in math, it isn't uncommon for some eyebrows to raise and questions to arise. Most people would assume that the only real career choice for a graduate with a math degree would be to get into teaching but surprisingly, there are a handful of very lucrative positions ripe for the taking for grads with a knack for numbers.
The Job: Actuary
Despite this job title not being super well known, the fact is that the demand for qualified candidates to fill actuary positions is starting to grow. According to labor statistics, actuarial jobs will continue to rise faster than average up until 2018–making this an ideal time for all math majors.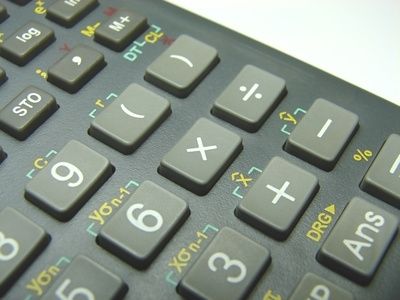 The role of an actuary is one of the few that can't be guessed based on the name of the job alone. Actuaries use their expertise with numbers–statistics in particular–to assess risk and make predictions about things like the probability of accidents and death occurring.
The job description may sound morbid but when it comes to calculating health insurance risks and premiums, this is where actuaries shine. Many insurance companies rely on the knowledge of actuaries in order to provide their customers with the most accurate premiums.
Securing a steady gig as an actuary can net a math graduate as much as $96,000/year.
The Job: Statistician
There are a number of studies and reports conducted on a variety of topics, all complete with in-depth statistics to back up the facts/claims. This is just one instance where the skills of a statistician come into play. Math graduates that are fond of statistics and want to use them as often as possible will find their calling in the role of a professional statistician.
How it works career wise is to choose a statistician position within an industry that not only requires this skill set but that is of interest to you as well. Healthcare and economics are among the most popular industries regularly seeking out qualified people. However, if you really want job security, obtaining a statistician career with the government is the way to go.
It is important to note that if the goal is to use statistics on a regular basis and earn as much as $75,000/year, math majors will want to make sure they've obtained their master's degree in math or statistics.
The Job: Mathematician
While the idea of a math major going on to become a mathematician might seem humorous, this career choice is the real deal…and a profitable one at that. Like actuaries, the demand for skilled mathematicians is projected to rise faster than average until 2018.
Applied mathematicians in particular, have the ability to use their smarts with numbers to do more than analyze and debate formulas on a white board with their peers. Applied mathematicians are employed by companies that need their skills to do everything from solving practical industry issues to breaking hard to crack codes.
The most sought after mathematicians earn over $100,000/year, especially if they have a master's or doctorate degree on their resume.