College tours are one of the most effective ways for college bound students to get an idea of what being at a particular school could be like. Nothing beats being on the actual campus, visiting the facilities, seeing the students and experiencing a "day in the life." Taking this type of tour is especially helpful for students that aren't quite sure which school to choose or who are planning on coming from out of state. No one wants to regret their decision after the fact.
Unfortunately, not all students that go on these tours use this time wisely. Below are three of the most common mistakes made by students visiting college campuses. By avoiding these mistakes, you'll have a better time at really gauging whether a particular college or university would be the right fit for your academic goals.
Mistake #1: Treating It as a Social Event
When it comes to who you bring on your college tour, choose wisely. For the best results, stick to bringing your parents–not your best friends. While having your BFFs at your side may sound more fun, friends tend to be distractions. The college tour is a structured event that requires your attention. Being talkative with your friends instead of focusing on what the school has to offer you, is a surefire way to waste not only time and money but the opportunity to find out if the school you're touring is one you want to apply to. Additionally, your friends' input could also affect your decision–and not in a good way.
Mistake #2: Letting Your Parents Dominate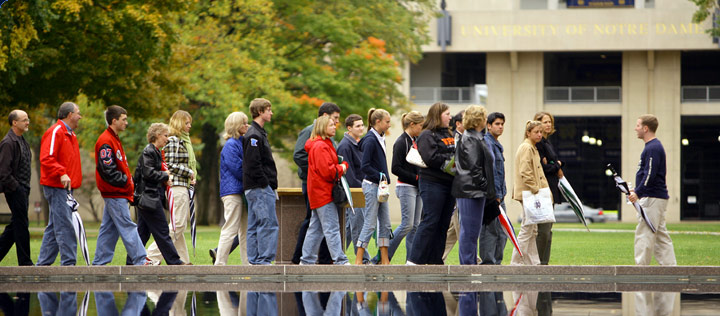 While it's better to have your parents with you on a college tour, sometimes they can also become a distraction of a different kind. If you know your parents have a tendency to be too inquisitive, critical or overbearing, prepare beforehand. Jot down a list of the questions you have, as well as a checklist of things you'd like the ideal school to offer. Share this with your parents and get them to understand how important it is that they let you be in the driver's seat. Remember, you'll be the one attending the college, not your parents so get the info that you need to know instead of letting your parents take things over.
Mistake #3: Going in Unprepared
College tours are events that should be planned and prepared for well in advance–this should never be done last minute. Research the college tour dates and choose one that will give you enough time to prepare properly. Additionally, it is best for students to learn as much as they can about the school before they visit. The college tour is only meant to give you a sneak peek into campus life–the tour guide doesn't have all day to sit and address every single question and concern you have. The college website alone will answer the most general questions. By the time the tour comes around, your goal should be to ask questions that apply specifically to your situation and gain answers that will help you choose effectively–not basic questions like tuition costs and what degree programs they offer.