Doing a textbook buyback isn't mandatory and many students choose to keep their books long after completing their courses. However, many other students would rather try their luck and see how much money they can get back. This is a popular method and while the options for where students can sell their textbooks has expanded, it is still important to weigh the pros and cons in order to make sure that this decision will be in your best interest.
Sell Your Textbooks If…
You know you don't need them anymore. Many college courses require textbooks that are specific to the class. In such cases, you more than likely won't ever crack it open again so go ahead and see what you can get by selling it to either the campus bookstore or an online company.
You have a widely used book. Some of the most successful textbook buybacks are situations where the student has books that are regularly used for core courses in popular majors like Business, Accounting, Nursing, Philosophy, etc. In these instances, there is no shortage of buyers available, which is very appealing to online textbook buyback companies and even campus bookstores.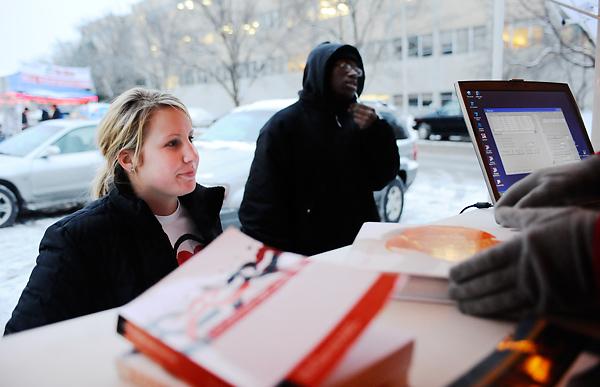 However, if there are a lot of these books to go around, there could be the possibility of not getting as much money for them. But if you're eager to get rid of your textbooks, having widely used titles to sell is a surefire way of offloading them in a short amount of time.
You have the supplemental materials to go with it. Nothing attracts textbook buyback companies more than books that come with all of its supplemental materials. Whether they're study guides, access codes or CD-ROMs, the more you can include with your textbook, the higher your chances are of finding a buyer and the right price to go with it.
Do Not Sell Your Textbooks If…
The titles you have are outdated editions. There are occasions where certain textbook get updated frequently, causing previous editions to be less desirable by students and buyback companies. If you have one or more titles with more recent editions on the shelves, do your research and find out how extensive the updates to the text are. There could be a chance that you can still find a buyer who is willing to do without some of the more updated portions.
There's a chance you could use your books in future courses. Surprisingly, many students will sell books they know they'll probably use later on simply for the instant money. Be practical and instead of dropping your book for a quick buck, hang onto it. This will save you the hassle and expense of buying the book a second time around.
You really like the book. It may sound like a nerd moment but there's nothing wrong with hanging onto old textbooks. Depending on the subject and content, such books could be used as reference material during school and after graduation–not to mention being a nice addition to your book collection or personal library.