Students with learning differences preparing for the college admissions process have an added set of challenges applied to their situation, compared to their peers. However, dealing with a learning condition and worrying about whether or not it will affect a student's chances of getting accepted into a college or university doesn't have to be a negative experience. It is important to do careful research, seek assistance when available and make sure the schools being applied to will not only accept such students, but will also have the resources to accommodate their needs.
Below are some great tips students with learning disabilities can use to help them go through the college admissions process without too much difficulty.
Tip #1: Look Into Schools That Support Students with Learning Differences
Colleges and universities that currently have a good number of students with learning disabilities like ADHD, dyslexia and other similar conditions, will be more understanding and accommodating (in a non-condescending way) towards students dealing with such challenges. Additionally, these campuses more than likely have a score of resources, staff and support centers that are devoted to making sure students have the tools and assistance necessary to get the most out of their college education.
Tip #2: Know Your Needs & Apply Accordingly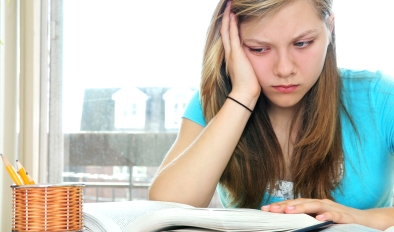 Some students have trouble with reading comprehension. Others can't keep their focus during a long lecture course. Many others need additional time to complete certain tasks, such as taking a test or filling out an in-class assignment. Learning disabled students should highlight the parts of their college education where they know their learning difference could slow them down and list what solutions will need to be sought out to get around the obstacle. Identifying these areas prior to applying to schools will help save time and narrow down the list of choices for colleges to apply to.
Tip #3: Use Your Condition to Your Advantage
Many learning disabled students fear mentioning anything about their condition on their college applications. Depending on your situation, however, informing potential schools of your condition could actually work in your favor. One way to accomplish this is to mention your learning difference during the personal statement essay portion. Put in the right context, any admissions office will be impressed by a student's desire to pursue a college education regardless of the obstacles and challenges they have faced as a result of their learning difference. But it is important to not place too much focus/emphasis on the condition. Mention it and refer to it but don't center the essay entirely around the subject.
Tip #4: Visit the Support Offices of the Schools on Your List
In addition to scheduling a campus tour, students should look into making an appointment with the schools on their list to visit their support centers/offices for those with learning differences. Speak with a counselor to find out exactly what to expect as a student on campus. It's also a good idea to ask to speak with other learning disabled students that are currently enrolled. Nothing's better than getting personal testimony.