Mobile apps have been said to be both useful and useless. Luckily the more useful ones are those designed to cater to the college demographic. Perhaps it is no surprise then that apps for networking purposes are slowly but surely starting to appear. Since college students and soon-to-be-grads are already super familiar with technology in this aspect, it shouldn't be hard for them to learn how to integrate networking apps to improve the odds of succeeding well after graduation.
ScanBizCards App
Business cards are the foundation of all networking efforts. There is no clearer sign of an avid networker than stacks of business cards. As convenient as these cards are, due to their small size, accumulating them over time can easily take up space in a desk drawer.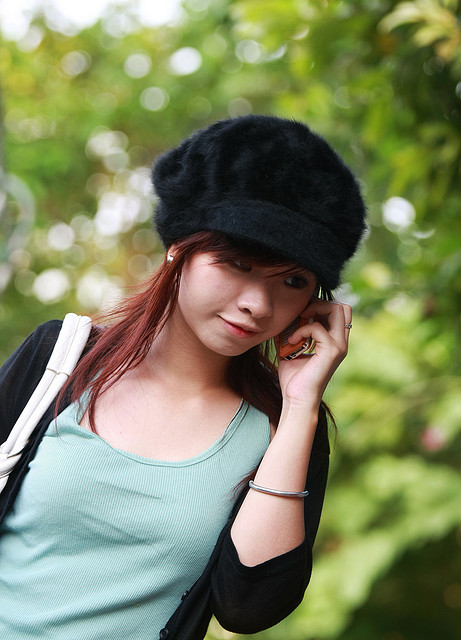 Enter the ScanBizCards app. Instead of worrying about where to store a bunch of cards, college students have the ability to use the ScanBizCards app to scan a digital version of any business card they want. In addition to creating a digital image, the app is also designed to store important contact information onto the electronic device.
If the person who gave the business card has a LinkedIn account, the app will also allow a student to contact that individual with an introductory message and/or send a request to connect.
JobChangeAlert App
One of the reasons it is advisable for students to network is in the hopes of landing a prime job opportunity. What the JobChangeAlert app does is combine the advantages of social media with online job searches.
Sites like LinkedIn are highly popular because it lets employers and those looking for work to connect online. However, job searches aren't perfect and college graduates need to make sure they're on top of the latest openings.
What the JobChangeAlert app does is tap into a person's LinkedIn profile and pull certain data, which it then uses to create specific job alerts anytime new activity is posted to the profile of an individual or company that person is already connected to via LinkedIn. These daily alerts means a student or grad has the opportunity to stay ahead of the competition and submit themselves for jobs before everyone else online is aware of the opening.
Evernote Hello App
Any college student that has used the Evernote app already knows of its benefits. The Evernote Hello app takes things to the next level by helping students keep track of their history of contacts for networking purposes. After meeting a new contact, that info can be uploaded onto the Evernote Hello app, which also lets users upload a photo of that person, if available.  From that point on, anytime the student communicates virtually or has a meeting with the contact in person, the Evernote Hello app will log that information.
By doing this, it makes it easy for students to build a history of correspondence with each professional contact in a way that ensures they won't forget names, important information or other topics of conversation previously held.