Essays tend to be a weak point for students. Unfortunately, graduating from high school doesn't mean the end of dealing with this type of writing. Those with goals to attend a college or university have a fair share of writing ahead of them. The first step is often in the form of the personal statement essay, which virtually all colleges require as part of the application submission.
There are a variety of topics/prompts students can expect to write about, as well as sets of guidelines to follow for how to properly prepare and submit their essays. The word count is one such guideline that dramatically sets the stage for how much room applicants have to work with. Writing a strong, competent essay is challenging enough for a majority of students but having to do so within tight word counts doesn't make this part of the application process any easier.
However, instead of trying to fight the word count, students would do better to work with it.
Write Without Word Limit in Mind the First Time Around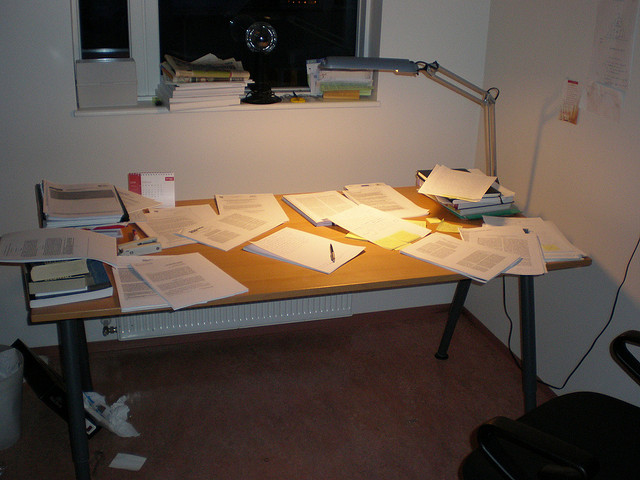 The biggest mistake students can make when working on their personal statement essay for the first time is to try and write within the word count exactly. Not even the best writers can do this without getting very frustrated.
To avoid unnecessary stress, toss out the word count when composing the first draft. Plan out the talking points and examples to back up statements and then begin writing. Of course, exercise some restraint during this stage–you shouldn't wind up with pages and pages of writing. The next tip will put this warning into better perspective.
Now Edit, Edit, Edit
Now that you've gotten your thoughts down, it's time for the first round of editing. This is the key to meeting any word count set. To help things along, it's a good idea to walk away from the first written draft for 24 hours before reviewing it for the second time. Looking at a draft with fresh eyes and a clear mind improves the odds of a smooth editing process.
The first round of editing should be focused on "trimming the fat." For now don't think so much about catching typos or grammatical errors. Save that fine tuning for the last round of edits. Read over the essay and start eliminating words and entire sentences that are repetitive, awkward, unclear or that aren't otherwise relevant to the talking points. In some cases, entire paragraphs end up not contributing to the overall message a writer wants to convey, which makes it okay to remove completely.
After this first round of editing, if the word count is still too long, move on to deleting words that aren't necessary. For example, the word "that" is often used in sentences when they're not needed. Or try working on rewording long sentences to be more concise.
The Final Round is All in the Details
With the word limit met, the final step is to review the essay to catch the common culprits: typos, misspellings and grammatical errors.