It's great to get accepted into college knowing exactly what you'll major in. However, that's not the case for all those preparing to enter college for the first time. Sometimes it takes a bit more for students to figure out what possible career path to pursue. While this is normal, the tactics used to narrow down the choices don't always play out in a student's best interests.
Below are helpful tips to take into consideration when trying to find the right fit within a degree program.
Look at the Curriculum
It isn't enough to have a potential interest in a subject. The great thing about researching degree programs online is that the websites for the schools provide a detailed list of the courses contained within each program. Don't bypass this vital information. Find out the names of the courses and if course descriptions are available, read them. This is the best insight into what a potential major could be like.
Work Backwards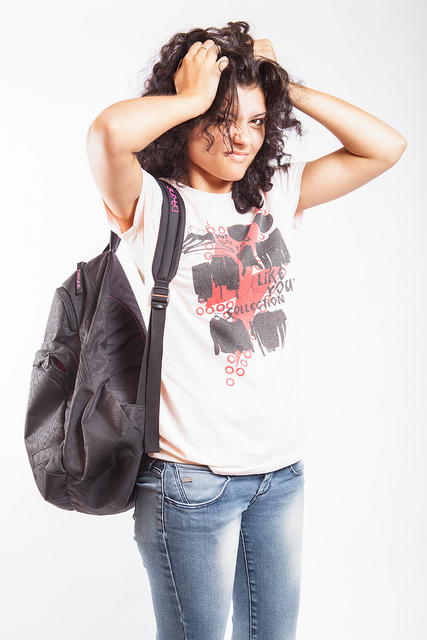 Have an idea of what type of career you're interested in pursuing? Use that to work backwards and find out what educational requirements/degree is needed to secure employment in that field after graduation. Once you know what major relates to that career–as mentioned above–review the curriculum to see if it's something worth pursuing seriously.
Check Out the Textbooks
Most degree programs have textbooks that go along with the courses throughout the duration of the major. To get a better idea of what certain courses are all about, find out what textbooks and required reading there is. Look up the books online or visit the campus bookstore to see these items for yourself.  Is the reading mostly online documents or excerpts from several resources? Or will you be subjected to reading chapters from encyclopedia sized books?
Sit in On a Class & Observe
A common method used by students that are undecided about their major is to enroll in introductory courses to get a glimpse of what to expect. However, a more effective approach that doesn't require that kind of commitment would be to ask permission to sit in and observe classes. Additionally, talk to the students afterwards to gain their insight and opinion on how they like the class so far, as well as if they'd recommend it to others. By sitting in and observing, students don't have to worry about wasting credits on courses they end up deciding are not the right fit.
Talk to the Pros
No one says you have to be entirely on your own to make a decision about declaring a major. In addition to following the tips suggested above, it helps to tap into the resources that can assist in narrowing down your final choices. Academic advisors are the best people to help with such a situation. By telling them your thoughts and preferences, they could provide useful information you might not have considered or weren't aware of.
College professors are another source of information that can give you in-depth knowledge about what certain major degree programs entail.