With the costs of tuition and fees steadily rising each year, the need for funding outside of the home is essential for many students hoping to earn a degree. The good news is that there is no shortage of financial aid options available.
Being awarded such funds is a huge asset to anyone's college education but it's not always foolproof. Even when it comes to money for school, students and their families will want to make sure they know the ins and outs of this process, including how to get the most money out of each financial aid package awarded.
Go for Free Money First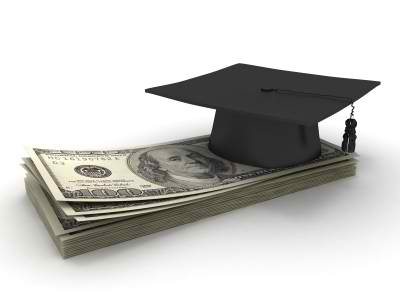 Because student loans need to be repaid, families should first focus on acquiring as much money as possible through scholarships and grants since these do not need to be paid back. Too many families automatically turn to lenders to take out huge student loans but this should not be the first step in the process.
The Free Application for Federal Student Aid (FAFSA) should be the first stop when it comes to calculating how much money will be required to fund a student's education.
Once you have a number to work with and know which categories the funds will be coming from, then you can decide if student loans will be a necessity.
Sort Through the Info
When you begin receiving your financial aid award letters, create an organized system so that you and your family knows which funds are "free money" and which fall under the "need to be repaid" category. Not all financial aid is the same and being able to distinguish the difference in amounts and types will make it less likely to encounter unpleasant surprises after graduation.
Challenge the Numbers
By entering the necessary data, the FAFSA will show an estimated amount a family could expect to receive in financial aid. However, it is important to note that the amount shown isn't always what a student ends up receiving. It is not uncommon for students to end up getting less than they hoped for. But that doesn't mean the end of things.
Mistakes/errors get made and not investigating the matter further could result in getting less than owed. To avoid this situation, it is vital that families analyze the details of each financial aid package they get. If the numbers aren't adding up somewhere, then file for an appeal (the instructions for this procedure are typically provided in the paperwork that comes with the package).
Don't Be Afraid to Negotiate
Many families of college bound students don't realize that they have the power of negotiation. However, this should only be done in cases where the award amount given isn't enough to properly fund a student's education. When meeting with a financial aid officer, make sure to have plenty of documentation to back up your request, including any proof of unforeseen situations like getting laid-off, medical health expenses, etc. Should the officer be open to raising the amount, choose a realistic number.