The field of criminal justice comes with plenty of job opportunities. Students with an interest in earning a degree in Criminal Justice will want to thoroughly do their homework in order to not only find the right online criminal justice classes to take but which degree or certificate program would be best suited for their educational needs and goals.
Start with the Online Schools
Instead of doing a search for online criminal justice classes, do a search for online schools offering this degree program. Doing the former will only bring up pages of websites with random information, which can be confusing. Narrowing down the schools first will then make it easier to wade through and find the description of classes you would like to take. Although there are a number of online colleges and universities out there, using the keywords "Criminal Justice Degree" or "Criminal Justice Degree Programs" will give you more relevant results to start off with.
Sort by Degree Program
Needless to say, there are a variety of online criminal justice classes that go with each degree program. In order to find out what types of classes you'll need to take to get your degree, you'll have to review the programs and their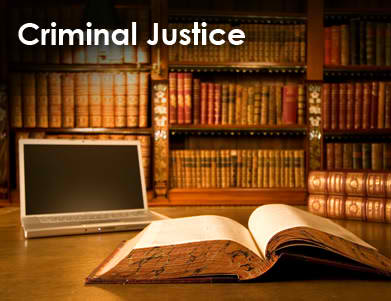 requirements for eligibility. No two are the same, which is why it is helpful to have some kind of idea as to what future career you would like to pursue. For example, the path towards becoming a paralegal is vastly different from the one required to become a probation officer. Knowing your niche will present a more direct path to the online criminal justice classes you can expect to enroll in.
Review the Curriculum
Once you've found the online school(s) you're considering, search their official website to find information about the curriculum for the degree program you would like to enroll in. Oftentimes, online schools will have a list with the names of the courses students need to take in order to obtain their degree and/or certificate. What makes such a list so helpful for students is the fact that they also come with course descriptions, which summarize the topics covered, as well as any prerequisites that must be taken beforehand. This guide is beneficial for giving students an idea of what their course load could be, should they decide to apply for that particular program.
Request Information
The great thing about distance learning is that not only can students easily find information about the schools via the Internet, there is the option of requesting additional info and materials. Whether through email or traditional mail, students are able to get details about a particular online college or university, learn about the benefits of attending as a student and what opportunities are available to them upon graduation. If you know what online criminal justice classes you want to take, request specific information as it relates to the degree or certificate program the school offers. This will provide you with even more relevant materials to help you visualize the next steps needed to earn your degree and get into the workforce sooner than later.