If not for financial aid options like student loans, many students wouldn't have the means to afford a higher education. Unfortunately, as helpful as student loans are, they can also operate as a double-edged sword. It is crucial for students and their families to stay actively involved and up to date on their status for the duration of the loan. All too often the details get lost in translation as a student's academic career progresses. Then when graduation comes around, they go into a panic because they suddenly have to familiarize themselves with the loan all over again.
What makes this absent-minded approach to student loans potentially dangerous is the possibility of not properly organizing important documentation and records, which should always be easily accessible at a moment's notice. As soon as a student and their family takes out a student loan, the priority should be to create a filing system that keeps everything in its place.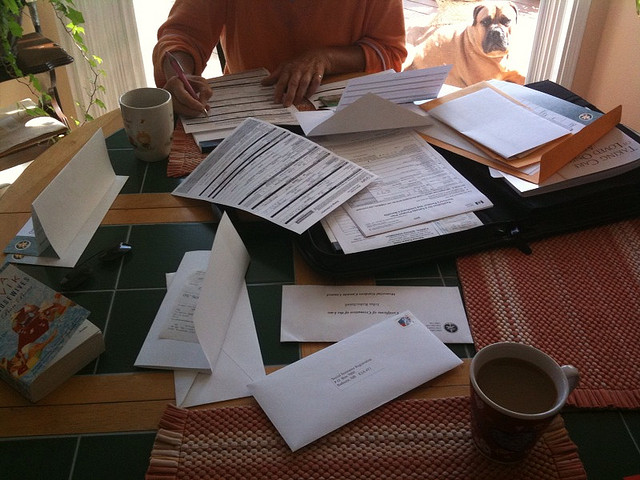 After graduation the repayment process goes into effect. This means adjusting the filing system to now accommodate the copies of payments made, as well as any changes to terms or agreements.
Being super organized in this respect is the number one way to prevent any disputes, problems or disagreements between a borrower and the lender.
Make Sure the Numbers Match
Over time it isn't unusual for a borrower to come up with different numbers in terms of their balance, compared to what a lender might have on the books.
Once the repayment period begins and money is being sent to pay down a student loan, it is a must for borrowers to keep track of the amount they pay monthly, as well as what their balance is. Don't forget the interest, either.
Are things not matching up? Backtrack to find out what month and year the discrepancies started to occur. Gather those documents and double check your bank account to see if the transaction history matches what your paperwork claims.
Dealing With Default
Going into default on a student loans is the last thing anyone wants to experience. If a student has fallen behind on payments, then it's fair to say the lender is justified in putting the loan into a default status. However, if this status change is unexpected and if a borrower has been making payments on time then needless to say, the matter should be addressed right away. Again, this is where having organized copies of documentation comes in handy.
Gather Evidence Then Make Contact
Keeping track of student loan paperwork is ideal but when it comes to addressing a dispute with the lender, the first step is to gather relevant documentation to support your case. For example, if the lender's records show a remaining balance amount that is different than what the borrower has, have proof of not just payment history but a copy of the original loan contract, which will state the total loan amount and interest.
With relevant documentation a borrower is then free to contact the lender to identify the problem, provide proof and then take the next steps towards resolution.