Whether you have little to no experience or a hefty amount, learning how to format your resume and what to include (and leave off) is crucial to creating a total package that any employer would love to hire. Both graduates as well as students working towards their degree should take note of the following tips to boost the quality and effectiveness of their resumes.
Tip #1: Looks Matter
Submitting a resume to a potential employer is more than just giving them a piece of paper with information about yourself on it. Your resume is an official type of document and should be presented as such. While adding a bunch of fancy border designs isn't necessary, the quality of paper you print your resume on is. Anyone can tell the difference between plain ole printer paper and a higher quality grade. Head to your local office supply store and invest a few dollars into "resume paper." You'll quickly see the difference in the way the paper not only looks and feels but how it appears once you've printed it out.
Tip #2: Be Mindful of the Length
As tempting as it may be to include every single accomplishment, internship experience and other tidbits about yourself on your resume, keep it to one page. In most cases, this makes sense for college students and graduates since they've yet to acquire years of work experience. The point of the resume is to highlight your strengths, relevant work/job experience and to share your contact info. Should you be invited to an interview, this is where you can expand on things you've listed on your resume and go into further detail.
Tip #3: Pay Attention to Detail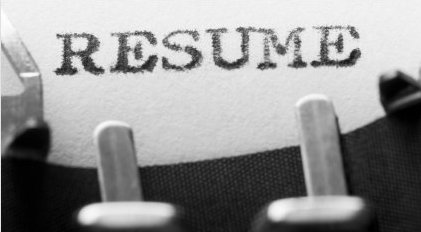 If there is any work related document that should be completely free of typos, grammatical errors and other formatting issues, it is your resume. This is your first impression to any employer and should reflect positively on you, especially since it has to speak on your behalf because you won't be there physically. Common errors include using "I," "We," "You," etc. These should never appear on a resume. Additionally, make sure when discussing job duties you've held before, use past tense (i.e. "Assigned tasks to various departments" or "Arranged and maintained supervisor schedules").
Tip #4: Look at Other Resumes for Inspiration
There is nothing wrong with looking at resume templates online (there are tons of free ones to browse through) or ask your family and friends if you can take a peek at what their resumes look like. There is no universal format or design that must be used. Looking at samples for reference can help you figure out which designs/styles/formats you like. From there you can customize the layout for your needs.
Tip #5: Don't Include References
It may sound like the wrong thing to do but in reality it is ideal to not include references on your resume. Instead, mention that your references can be available upon request. If an employer is interested in you, they'll ask you for this info specifically.