Although the resume is just one piece of paper, it tends to be the most intimidating for students. Soon-to-be college graduates can be especially fearful of how their own resumes will be accepted by employers. There are many dos and don'ts on the subject of resumes and how to create the best version. One of the most commonly mentioned tips center around the idea of what to include. But it is equally important for students to understand what not to include as well.
Trimming the fat is difficult for things like essays but can also be challenging for students to do when working on their resumes. Rest assured, the more concise this document is, the faster employers will get to the real deal of an individual's skills, experience and capabilities. The saying, "less is more" definitely applies to this situation. It might seem more impressive to hand in a resume that is chock full of stuff but if it isn't full of things that are immediately relevant, it could backfire.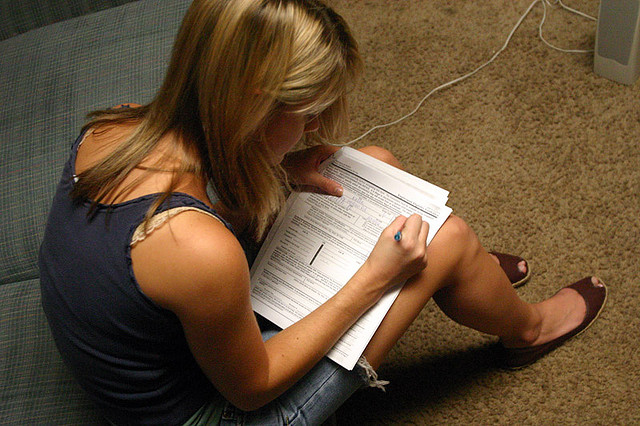 Incoming college freshmen are so used to listing their accomplishments and involvement with activities from their high school years that this habit often finds its way onto their resumes. However, if college students are at the junior and senior level, this info is best left off.
By the time a student has reached upperclassman status, there should be newer experiences to "update" their resumes with. The only time high school accomplishments should be listed is if they are notably major, such as being President of a club, editor on the school paper or been given a nationally recognized award.
College graduates may think it's a good idea to add things like their GPA, SAT scores and other academic info but applying for a job isn't the same as applying to colleges. Unless specifically asked, leave this content off.
Injecting content already mentioned in the job description into a resume in order to create filler space should be avoided. Not only is it redundant, it'll be obvious to anybody looking at it. Remember: hiring managers have a sharply trained eye and review tons of resumes. A weak one with little substance will stand out like a sore thumb. Instead of wasting space explaining how your skills meet the listed job duties in a long-winded paragraph under the Objectives section (if you have one), dive right in and list the specific jobs/college coursework that clearly correspond with the job duties expected.
Speaking of Objectives, this section on a resume is optional, not mandatory. Sometimes students misuse this section of the resume to go on at length about what position they're interested in and why. If planning on including an Objective, keep it to one brief sentence that clearly states the position being applied for.
One helpful tip college students should keep in mind when updating their resumes is to "show and not tell." Listing–not explaining–experience, activities and other accomplishments is what hiring managers want to see. The resume needs to be the "show" part and the interview the "tell" part.