The most determined college students feel the best way to earn their degree is to jump in and take on a full load of classes. Being full-time status at a college or university can be hectic but definitely not impossible to undertake. However, sometimes life and other unexpected circumstances may occur that could lead a student to take on fewer credits and go down to part-time status instead.
Because such a transition can make or break the time table a student has towards their intended graduation date–not to mention being a stressful situation to deal with–there are some useful tips students may want to take note of instead of trying to figure things out on their own and hoping for the best outcome.
Come Up With Options & Plan Accordingly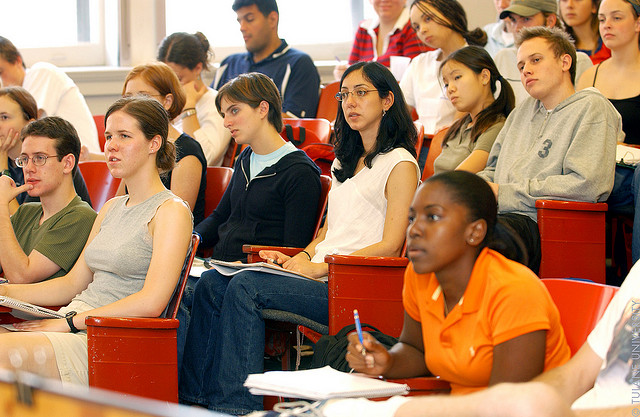 The reason for wanting to go from full-time to part-time status is likely going to determine what your options are and what it means for your college career.
For example, if finances are an issue, you may need to get a job in order to continue affording your education, which a large number of students end up doing.
Individuals in this situation will need to find out what job positions are available and what their potential work schedule would look like. Armed with that info, a student can then pick and choose courses on a part-time schedule that don't conflict with work hours.
A second example would be if a student finds him/herself too stressed with a full load to continue at a breakneck pace. In this instance, it would be wise to prioritize which courses are a must-have to take in the semesters/quarters to come and which ones can be taken at a later date. It's also a good idea to take 1-2 rigorous courses maximum and balance those out with less demanding classes, as opposed to trying to take on a part-time schedule filled with classes that come with a lot of commitment.
Face Reality
It's highly unlikely that a part-time student will graduate at the same time as a student taking on a full course load. When deciding on transitioning from full-time to part-time status, consider whether you're okay or not with delaying your intended graduation date. If you're totally comfortable with taking longer to earn your degree, commit to the new schedule and don't stress out about the fact that you'll be in school longer.
Figure Out What "Part-Time" Method Works for You
Becoming a part-time student means the ability to work with a more flexible schedule. To lessen your stress, try a new method of taking courses. Consider taking one or two online classes. While not necessarily "easier" than traditional courses, this method does allow you to complete assignments and take exams from home, which is very convenient.
Things may work out where you can take all of your part-time courses in an online setting. Students on a budget will find this alternative appealing, since it can cut down on their travel costs (if they commute) and/or allow them to work more hours at their job.