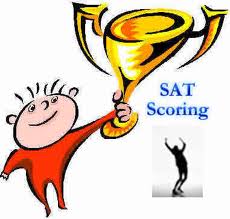 High school is an important time in developing certain time management skills.  For those planning to attend college, one vital time management skill involves developing a strategy on when and how to take that SAT.
The SAT can be taken multiple times, but taking it too often can send the wrong message to colleges.  Consider your goal, which is most likely getting as high as possible score.  What is a high score?  If you know what school or schools you are planning to apply to, you can look up the range of scores those schools have accepted.  In order to get those scores up there make sure to plan study time in there and review any study guides and practice tests that are available.
Getting SAT experience early is a good idea to explore.  Many students wait until their 11th or even their 12th grade to take the SAT.  You can actually take it in your freshman year, giving you that edge in experience when you take it later on if you choose to try and improve your grade.
January and June are good months to take the SAT.  By January you have taken half a year of "new" math and English.  That could only help.  Looking at your January scores will help you decide if you need to take another SAT in June, after completion of your math and English classes for the year.
Looking at how many times you should take the SAT, usually most students will have achieved an optimum score by their third try, assuming your final try is in the Fall of your senior year.  For each year of high school that passes, your scores should naturally increase, but getting some coaching in there will definitely be beneficial.
Also remember that there is the SAT II to be taken.  The SAT II exams are the former Achievement Test or Subject Tests.  The three most commonly required Subject Tests are Writing, Math and the sciences (Biology, Chemistry, etc.).  The best time for the SAT II would be in June of the year you had the subject your testing.  Each SAT II takes about an hour and you may take up to three of them on one test date.  You can take the SAT I and the SAT II in the same year with your best bet being taking the SAT I in January or May and scheduling the SAT IIs for June.
Good luck to all of you on these exams.  Focus, prepare and manage your time carefully.