Study abroad programs continue to be hugely popular, especially with college students in America. The college years aren't just about pursuing a degree in the hopes of nailing that dream career, it's also a time in an individual's life to step outside of their comfort zone and explore new people and surroundings. Earning a degree in another country is a great way to broaden one's horizons and give students a memorable way to experience college.
If you're thinking about the possibility of applying to a study abroad program, it is vital to do research and learn everything about what this process entails and what to expect. Additionally, it's helpful to know which countries are known for being the most popular destinations to choose. The spots listed below aren't just recognized for their location alone but also the strength of the programs they offer to international students.
France
Yes, Paris is famously known as the "City of Love" but there is more to visiting France than just making one stop here. When it comes to study abroad programs, France is highly regarded for its culture, language, history and academics. Students that have goals to pursue their studies seriously in addition to taking in the sights will want to look into the following study abroad programs available in France: fashion, art, culinary and history.
United Kingdom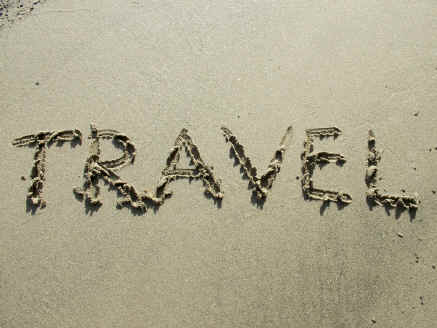 Among the many study abroad destinations, the United Kingdom tops the list as having some of the strongest academic programs for international students. An obvious perk for those studying in the United Kingdom is the fact that it won't be necessary to learn a second language. The best areas of study for students choosing this destination spot include but are not limited to: literature, performing arts, history and fine arts.
China
While China may get a bad wrap sometimes, when it comes to its study abroad programs, international studies will find themselves pleasantly surprised by what this country has to offer. Attending school in China is a great way to become fully immersed in its rich culture, long history and learn the language. Students hoping to pursue an academic background in international business, finance, economics and cultural studies will want to think about China as their destination choice.
Australia
What better way to enjoy the Down Under than by combining a tourist experience with a study abroad program? Like the United Kingdom, students from the USA won't have to worry about a language barrier–with the exception of learning the local lingo and slang terms. Known for its exotic creatures and world famous landmarks, students will thoroughly enjoy studying abroad in Australia. Anyone interested in earning a degree in marine biology, environmental sciences, communications, tourism and engineering will find this country the perfect fit.
Italy
Just about anyone offered the chance to visit Italy would jump at it. Students wanting to study abroad in this country definitely have a great opportunity available. From amazing landscapes to the rich culture, delicious food and friendly people, international students interested in fashion design, religion, language arts and history will want to choose this location.