Although applying to colleges and universities in general is no cake walk, many students would be hard pressed to believe that applying to a state university could be as difficult as trying to get into an Ivy League school. However, college bound students thinking about applying to Wayne State University in Detroit, Michigan, may be in for a rude awakening if they haven't been keeping up with the news lately.
Beginning in the fall of 2013, applicants to the university will find themselves faced with a much tougher admissions policy. The decision for the change was made by school officials, in the hopes of increasing the school's graduation rate. So what changes will be in effect in 2013?
New Evaluations of Freshmen Applicants
While Wayne State University will continue to use a student's test scores and grades as factors for admissions, a new "holistic process" will also be thrown into the mix. This includes adding in and evaluating an applicant's previous academic and personal history.
A New Sorting Process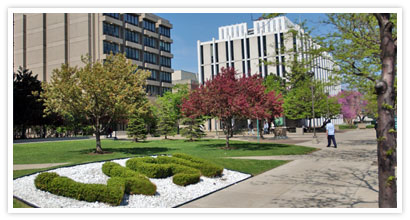 Based on the results of the holistic process and other determining factors, the university's admissions office will sort applicants and categorize them into three groups:
1) Accepted Applicants: students in this category will automatically be accepted for enrollment status as a freshman and can continue completion of the admissions process accordingly.
2) Summer Preparedness Program: students that find themselves in this second category will be required to enroll in an 8-week summer program, where they'll take English and math courses, as well as receive what the university calls "success coaching" prior to being accepted. Students that need to attend the summer preparedness program will receive room and board and tuition at no cost, which is a nice perk.
3) Counseling on Other Options: students placed in this third group will not be accepted into Wayne State University. However, they will get academic counseling in order to help them identify other viable options that are available to them. Such options include enrolling in a community college, considering a trade school or even joining the military.
The Results
School officials believe the tougher admissions policy will decrease the university's overall student population from 2013 on and although there are many that do not approve of the change, others say that with time, things will work themselves out. Critics of the admissions policy change fear that making it more difficult to get into the school could lower the number of working-class and/or non-white students accepted.
However, the officials at Wayne State University are sticking to their guns, mentioning that the decision was inevitable, especially in light of the fact that the school's funding was cut by 15%. According to Michigan's governor, Rick Snyder, the amount of funding public colleges and universities could receive may be determined by a school's graduation and retention rates. This has undoubtedly played a role in the way the changes to Wayne State University's admissions process has unfolded. Only time will tell if this change will be one that will serve the school (and its students) favorably or not.