Not all colleges are the same but when considering which ones to apply to, there are important categories/areas that students need to factor in when making their decisions. This also applies to community colleges. While it is becoming more acceptable to obtain an education through community college, some students still don't regard these institutions as seriously as 4-year colleges and universities.
To find a good school that meets a student's needs and will bring them closer to their academic goals, the following should be taken into consideration to weed out a person's list of choices:
Accreditation
When choosing schools, accreditation should always be a priority. In fact, it isn't recommended to attend any school that is not accredited. Because many students that attend community colleges end up transferring to 4-year colleges and universities at a later date, it is important that the credits are able to transfer over successfully, which typically is not the case with schools that are unaccredited. So if there are any community colleges on the list that can't be proven as accredited, cross it off the list. Period.
Programs Offered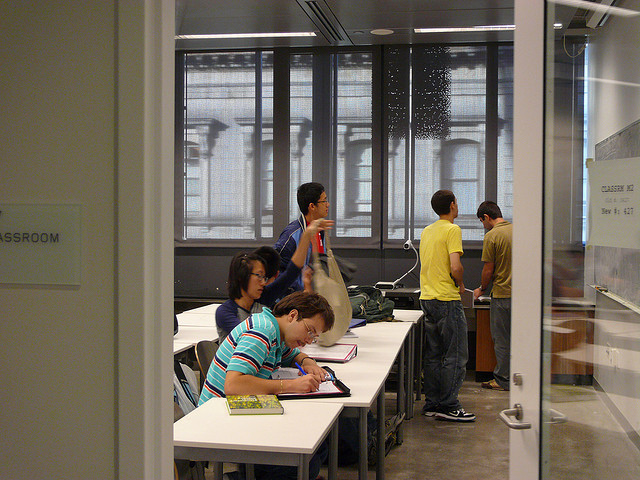 Why go to a community college that doesn't have the degree or certificate program you're interested in?
The community college you plan on applying to should not only have the program you want, it should be a strong program that has the latest resources, experienced instructors and a curriculum that will allow you to finish with an education that will get you a job or easily let you transfer over to a traditional college or university.
Transfer Process
Almost all students that go to community colleges will encounter the transfer process at one time or another.
It is vital that the school a student chooses to apply to has a comprehensive and easy to understand transfer process. Additionally, having a reliable staff of advisors that can effectively get students through the system successfully is a great sign of a community college that is serious about helping its students.
Career Assistance/Job Placement Programs
Taking classes, receiving education/training and earning a degree or certificate sometimes isn't enough to get students into the workforce. The best community colleges are those that have a strong career assistance or job placement program. The strength of the staff, resources and facilities will speak for itself. When graduates can come to campus and find out the latest job openings and receive assistance with their resume, interview skills and other matters, it shows that school cares about the welfare of their graduates even after they've completed their education.
Class Schedule Options
A community college that keeps up with the times and has not just traditional courses but online ones as well is ideal for students that need flexibility in their schedules. The more up-to-date a school is, the more likely they'll be able to accommodate a student's lifestyle and needs. This is especially true for community colleges that recognize the importance of offering distance learning options.