Volunteer work isn't mandatory but taking part in such opportunities can become a great asset to any student's academic career. Surprisingly, not all students know how useful volunteer work can be and don't participate in it until it is too late or they do it for the wrong reasons.
Below are just a few reasons why volunteering should play a part in all student's lives, regardless of what college they plan on applying to or what major they wish to study.
Reason #1: It Builds Character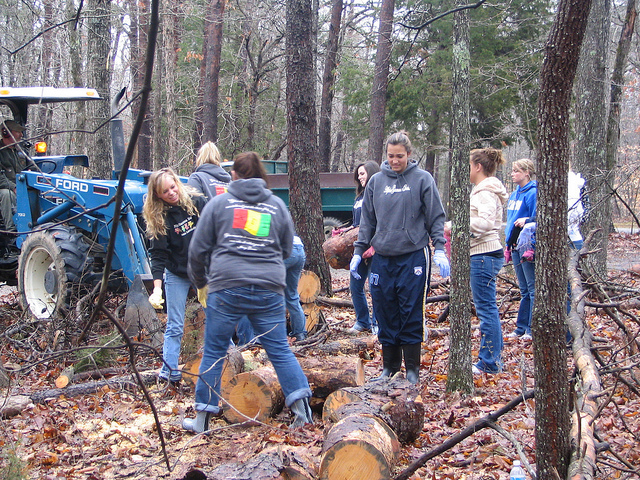 What better way to learn more about yourself than by helping others? Volunteering almost always entails being of assistance to others and this type of interaction is vital for building and maintaining strong communities.
From working in a soup kitchen and reading books to sick children to building homes or planting gardens, these activities foster positive working relationships between student volunteers as well as the very people their projects have set out to help.
Students that volunteer possess a strong sense of leadership, teamwork and accomplishment. These are traits that transition well into college life as well as the real world upon graduation.
Reason #2: It Teaches New Skills
There are all different types of volunteer opportunities out there and each one has its own skill set required of those that take part. These skills vary but are all great to add to a resume. Some essential skill sets student volunteers could learn include but are not limited to: building strong communication skills, managing projects, multitasking, following instructions/tasks and even learning new software.
Reason #3: It Makes You Stand Out From Other Students
When it comes to applying to colleges and universities, as well as scholarships and grants, a student's extracurricular activities plays a major factor in who gets selected. With so many people vying for acceptance into the same schools and competing for the same financial aid rewards, the easiest way to narrow down eligible applicants is by focusing on things that make certain students stand out from the rest.
Having an impressive amount of volunteer work listed is ideal for showing scholarship and grant organizations as well as admissions officials that a student is a well-rounded individual that cares about giving back to their community in addition to getting good grades.
Reason #4: It Produces Great Letters of Recommendation
From internship opportunities to scholarships and job searches, having letters of recommendation to submit could mean the difference between getting chosen and being passed up for someone else. Oftentimes, students have difficulty finding people to ask for letters of recommendation from aside from teachers and non-family related individuals.
Volunteering means a student has access to all types of supervisors, organizers, managers and others that would be more than qualified to write a solid letter of recommendation.
The sooner a student gains an appreciation for volunteering the better but even if you're about to graduate from high school, there's no time like the present to go about seeking this type of experience to add to your resume.