Many students tend to get nervous when terms like the SAT and ACT come up. All too often high school students over analyze how much of an impact these test scores will have on their chances of getting into their dream college.
While scoring well on the ACT and SAT tests is ideal, there are many myths floating around the subject that could cause more harm than good for students. Knowing the reality of standardized tests is crucial for students to make the right decisions and approach the ACT and SAT properly.
Myth #1: You Don't Have to Take Both Tests
Not all colleges and universities ask for the same test scores. There are some that only care about the ACT scores, while others want to see the scores from the SAT subject tests. However, it is in a student's best interest to put equal effort into studying, preparing and taking both tests.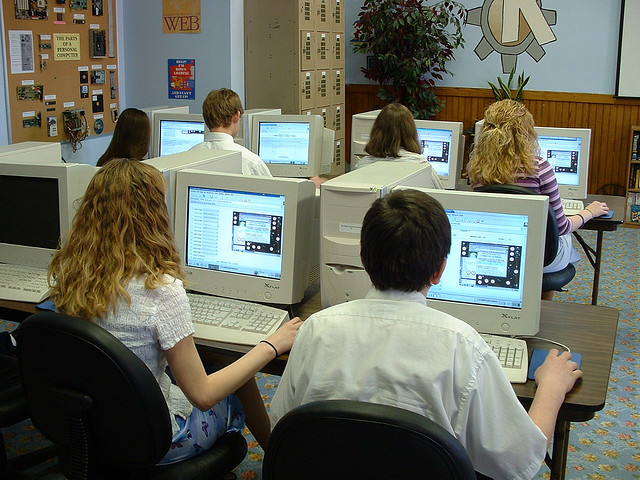 Because the testing score requirements vary so much from school to school, it is better to play it on the safe side and have both sets of scores to provide.
Students planning on applying to several schools will definitely benefit from such a decision.
Never assume that one test is necessarily better or more important than the other. That is for the colleges and universities to decide.
Myth #2: Only the Best Colleges Require the SAT
For some reason, many argue that the SAT test is more important or highly regarded by college admissions officials compared to the ACT.
This could not be further from the truth. Being accepted into a college that only requires the ACT does not mean it is any less of a quality educational institution than a school that requires the SAT and not the ACT.
Myth #3: Scoring Low on the ACT or SAT Means You're Not Smart Enough for College
This is perhaps the biggest myth that is readily believed by many high school students. The SAT and ACT tests aren't about measuring a student's level of intelligence. All the standardized tests do is test students' knowledge of specific subjects.
Not all students score high on these tests the first time around, which is why there is the opportunity to retake both. Scoring low isn't a good feeling but it does not reflect on how smart a person is, nor is it a sign that a student isn't good enough or intelligent enough to get accepted into a college or university.
Myth #4: Retaking the Tests Over and Over Will Improve Your Scores
Not necessarily. There is nothing wrong with retaking the ACT and/or the SAT in order to see if a higher score can be achieved but there really is no advantage over other students by taking the tests over and over and over. Doing so could actually backfire by causing students to stress out over the material and over think the answers.
In this case, it is better to focus on quality over quantity. If you aren't happy with your scores the first time around, try a second time and if your scores are higher, stick with it.