Virtual internships sound too good to be true but in this day and age of the Internet, it makes sense that these types of internships really exist.
What Are Virtual Internships?
As the name suggests, this type of internship takes place entirely on the Internet. Similar to taking online courses, interns participating in a virtual internship aren't necessarily required to report to a physical location and are, instead, assigned tasks to be completed in an online setting.
Of course that doesn't mean interns are given permission to slack on their duties. In most cases, tasks are assigned via email or other online correspondence. Interns are allowed to complete the work at their own pace, while checking in on a weekly basis (or as needed) in order to report to their contact at the company of their progress.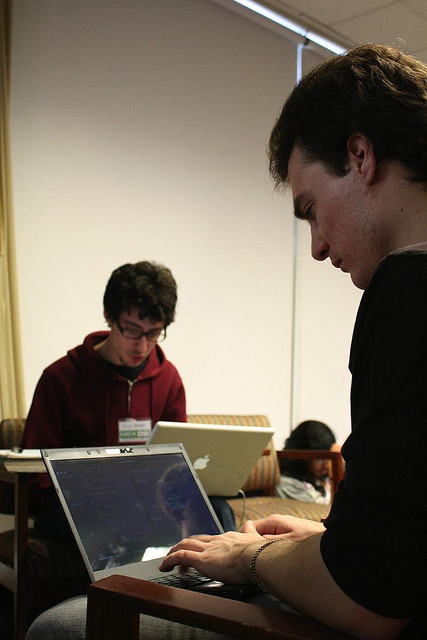 Meetings may also be required of interns, which can take place in the comfort of their home or dorm room, using a webcam and tools like Skype.
The actual protocol used for conducting virtual internships vary from company to company so students shouldn't be too surprised if certain employers still want interns to report to their offices on occasion–if possible–during their time in the internship program.
Tips for Finding Virtual Internships
The first mistake students should avoid on this subject is opting for a virtual internship "just because." Always pick a program that is within one's field of interest and/or degree program. Not finding anything on the Internet? Turn to an academic adviser, who may have some connections and resources to tap into in order to find additional opportunities.
However, the Internet should be resource enough to find potential companies offering virtual internships. One of the most effective sites to use are those dedicated solely to internships, instead of traditional job sites, which tend to offer limited info on virtual internships.
Be Well Prepared
Being able to apply for a virtual internship is beneficial for students who live too far away from the company to participate in a traditional internship program. However, it is acceptable for students to apply for this type of program if they live in the general area as well. But when it comes to the job interview, students within driving distance of the company may want to prepare themselves in case they are asked to come into the office for an in-person interview.
Those that live far away can expect the interview to be conducted via Skype or other online chat setting. Take this interview seriously and don't forget to note the little things like if there is a time difference. Even more important, check that the quality of the Internet connection is strong and works properly.
Don't Expect It to Be a Cakewalk
Taking online courses is known for being just as challenging–if not more–than taking traditional courses. The same can also be said for virtual internships. Interns should expect to work hard, deliver their tasks on deadline and maintain a reliable means of communication at all times.