Scholarships are hands down the best type of financial aid to have when it comes to paying for college. There is no shortage of the number and types of college scholarships available to both high school students about to graduate and those currently enrolled at a college or university. The Internet has made accessing scholarship information even easier, with many websites entirely dedicated to offering the most up to date scholarships for students and their parents to browse through. Unfortunately, there are some shady operations simply looking to make a quick buck by scamming unsuspecting college bound students. Scholarship scams are abundant on the Internet. However, you can prevent yourself from becoming a victim by knowing what red flags you should be on the lookout for.
The good news is that many scholarship scam websites use the same taglines, keywords and phrasing to catch people's attention. Chances are if any of the following appear exactly or similarly on a website you're researching, steer clear of it and leave the site right away:
"You've Been Selected for a Scholarship/You're a Finalist in Our Scholarship Competition!"
If you receive an email containing this statement in the subject line or body of the email or if you're on a scholarship site and receive this message in a popup window, it's a scam. No foundation just randomly selects individuals to offer this type of financial aid to–period. It just doesn't happen. This situation is even fishier if you haven't applied to any scholarships yet.
"Your Credit Card/Bank Account Information is Required"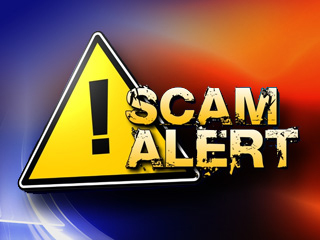 Legitimate scholarship foundations never ask for financial information of this nature from students or their parents. Scholarships are free money given to students who meet a set of requirements–there is no need for anyone to request bank account or credit/debit card information. The same goes with other types of sensitive info, such as your social security number.
"Your Scholarship is Guaranteed or Your Money Back!"
This claim may work fine when it comes to purchasing a product, such as a phone or other electronic gadget but not for financial aid. You should never pay to apply for or receive a scholarship so a guarantee/money back offer is a null and void subject altogether. Additionally, students who apply for legitimate scholarships know that just because they have applied and met the criteria, it is not a guarantee that they will ultimately be awarded the funds.
"We Do All the Work for You"
Such a tagline statement is typically for the purpose of trying to justify why a person should pay for a website's scholarship services. Searching for and receiving information about scholarships and financial aid online is free to do so why pay for someone to "do all the work for you"? Legitimate financial aid websites will provide you with plenty of resources and information without asking you for one penny.
"You Won't Find This Scholarship Information Anywhere Else"
Yes, you can..through a number of legitimate websites devoted to sharing financial aid and scholarship information to students and their families with no strings attached. Do not fall for the high pressure hype.