Knowing how to tackle interviews is a wonderful skill to have. There are a variety of ways new graduates and working professional making a career change can gain the skills needed to ace any interview but one of the most overlooked aspects of this process is understanding the importance of not just answering interview questions but asking questions as well.
Some may think that the interview is all about going in, introducing yourself, answering questions, talking about any relevant experience and then concluding the meeting with a firm handshake.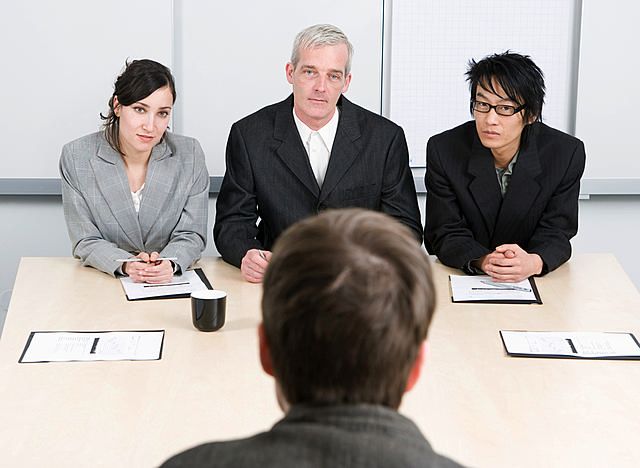 Believe it or not, it is actually beneficial to ask questions of your own. Of course there is a right way and a wrong way to do this but in general, hiring managers appreciate this type of initiative.
Recent studies have shown that hiring managers find it a cause for concern when a candidate doesn't inquire or ask for specific information regarding this position they are interviewing for. Failing to take this type of action by playing it "too safe" during an interview could actually do more harm than good.
Below are a few ideal questions that are completely acceptable to bring up during an interview (if such information hasn't been covered already in the conversation):
– What are the specific day-to-day operations that the [insert job title] is expected to perform?
– Does the [insert job title] report to or work with any other outside departments in the company?
– Is there room for advancement? (if so, find out what the protocol is, as well as the time commitment required)
Notice that the subject of money/pay is not included in this list of questions. It is okay to bring up this subject during the interview (if it hasn't already been stated in the original job description during the application process) BUT do not ask this as the first question. The same studies that polled hiring managers in various industries also reported that questions asked by interviewees that mainly revolved around money gave off a negative impression.
You don't want the interviewer/hiring manager to think that you're only in it for the money. If you must know about the pay rate, ask this question last or if the conversation naturally transitions to the subject.
So how does one approach this concept of asking questions during an interview? A good way to bring something to the table is by doing research on the company before the interview date. Websites and other social media sites are good resources for learning basic info but if you have questions that you could not locate the answers to in your research, jot those concerns down and use it to come up with your own questions.
Or if the interviewer mentions something that you want to know more about, make a mental note and come back around to it afterwards–if it can be helped, don't interrupt them to get answers at that time.
In most cases, there will come a point where the interviewer/hiring manager will ask, "Do you have any questions?" When you hear that phrase, you'll know that's your green light.