It's no secret that we're attached to our phones and other electronic devices. Waiting in line, sitting in class, even driving–we can't help but interact with our phones and/or devices in some way, shape or form. The creation of mobile apps have only helped to strengthen the obsession.
This trend hasn't gone by unnoticed by companies, either. Employers in a number of industries are eagerly devoting time, money and resources into developing the next wave of must-have mobile apps in order to generate more business, build/strengthen their consumer base and give their brands massive exposure. In order to put out these apps, however, they need qualified candidates to fill the roles of developers and programmers.
It takes skill and tech savvy know-how to create, develop and produce mobile applications. Individuals with a natural interest in these areas can now take advantage of mobile app development courses and even degree programs, which are quickly becoming available at many college campuses across the nation. To help encourage students to pursue this area of study, schools, organizations and even employers are offering countless grant and scholarship opportunities to put students in a better position to afford the education needed to give them the proper training.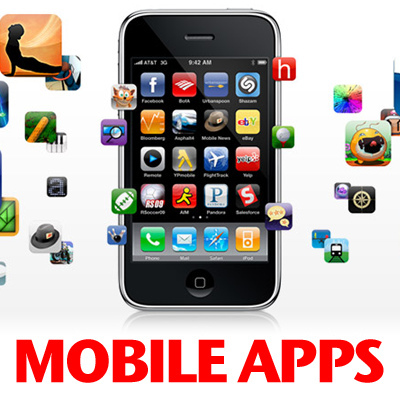 The perks of pursuing a degree program or course(s) related to developing mobile applications comes with countless perks:
Demand: As stated above, there is a huge demand for new apps, which aren't restricted to any particular age group, region/location or interest. Because of its broad scope, there are tons of niches and areas for specialization that graduates with the right skills can jump into, career-wise.
Flexibility: Having a background in mobile app development gives college students and graduates the chance to get in with a large company, start-up organization or even go into business for themselves. The sky really is the limit.
Room for Growth: Technology is constantly growing and transforming. The same can also be said for the future of mobile apps. No one knows what role mobile applications could play years down the line but there certainly is plenty of room for growth and solutions to continue making these apps bigger and better. Developers and programmers have the opportunity to use their training to stick with mobile apps or expand their knowledge and apply them to other types of projects instead of confining themselves to the same routine.
UC Berkeley, Stanford University and Harvard University are just a few of the many schools recognizing the strong appeal for courses and degree programs related to developing mobile applications. Aside from traditional means, interested individuals also have the option of enrolling in certificate programs, watching online lectures and tutorials and browsing through video collections, which can easily be found through a basic online search.
Software developers and programmers with experience working with mobile apps enjoy a wide range of job opportunities and lucrative salaries. According to a 2010 study by the Bureau of Labor Statistics, the annual median salary for this position was nearly $88,000.