With the recession and ups and downs of the economy over the years, a large number of people have taken their futures into their own hands by going back to school, switching careers and even going into business for themselves. For the latter, consulting has become one of the more popular career choices, especially for working professionals with years of previous experience in their respective fields.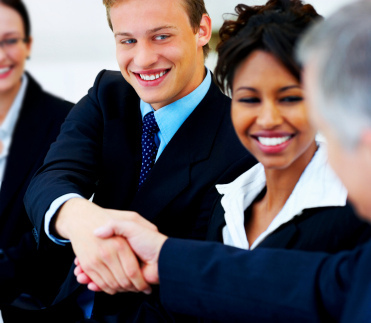 As glamorous as the job of consulting may sound (being your own boss, making your own schedule/hours and flexibility to choose clients), the path to a successful experience as a consultant is one that takes time, dedication and risk.
However, for those that can pull it off, the rewards are great and can lead to a long and prosperous business.
What Will You Be Consulting People About?
It's one thing to say you know a lot about a particular subject but transitioning that knowledge into a service/business that people will pay you for is something else entirely.
Evaluate your credibility and ask yourself the following questions:
What is my area of expertise?
What qualifications do I have that prove I am an "expert"?
How many years/types of direct experience do I have to showcase to potential clients?
How should I use my knowledge/skills to charge/make money?
For example, knowing a lot about small business operations is great but what is it that you can provide to clients that would justify them paying you? Can you effectively guide people on how to successfully set up their own small business? Can you provide solid resources to assist small business owners? Just knowing a subject really well isn't enough to produce a thriving consulting business.
Is There Enough Clientele?
The only way consultants stay afloat is by having a steady stream of clients to work with, whether they are repeat customers or new ones. Before diving into creating your own consulting operation, it is vital to determine where your clients will come from and how much work you'll need to maintain in order to make a profit that allows you to afford your lifestyle, pay bills, etc.
Consultants are independent contractors, which means acting as your own boss and being responsible for your own healthcare coverage and other related benefits. This is another factor to keep in mind for individuals thinking about becoming consultants.
Where to Start?
Feeling confident about getting your consulting business off the ground? One of the first steps to take is to make sure you have the credentials/licensing/certification or other special requirements fulfilled if they are applicable to the field of consultation you want to do.
The next step is to create a brand that clients can identify with. This includes getting business cards, a website and setting up social networking profiles to increase your online presence and allow people to find you. Promoting and marketing is a must. Once you've acquired your first few clients, you'll go through the learning curve of what works, what doesn't and what you can do to improve your business operations.