Cost calculators aren't a new feature. Aside from crunching numbers the old fashioned way with a traditional calculator, the Internet now offers a variety of specialty calculators. Online cost calculators now give people the ability to estimate how much they could end up paying for a new car, house and even education related expenses. College cost calculators are a regularly used resource these days, especially given the constant rise in tuition and fees over the past few years.
While there are already a good amount of college cost calculators for students and their parents to choose from, there is one new kid on the block that is providing another way for college bound individuals to estimate how much they can expect to spend funding a college education.
The Consumer Financial Protection Bureau recently debuted its own college cost calculator. Available in beta, the calculator contains data on over 7,500 colleges and universities, as well as private schools, vocational institutions, state universities and community colleges.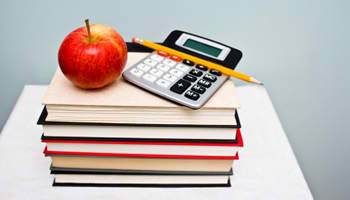 What makes the Consumer Financial Protection Bureau cost calculator stand out among the rest of the competition is the fact that it is designed to allow students to input their own financial information to come up with numbers that more accurately reflect their financial aid situation. Another additional feature that makes this cost calculator so useful is that students can compare the figures of three schools at the same time. Displaying the results in this manner makes it much easier to see how the costs for each college or university measure up and also helps students gain a better understanding of how much financial aid assistance they'll need.
The main information required to get started is to input the names of the schools. From there, the calculator will display the following numbers for each college or university:
estimated cost of tuition and fees
estimated debt burden
average amount of scholarships and grants awarded
estimated monthly student loan repayment amounts upon graduation
In addition to seeing how much it could potentially cost to attend certain colleges and universities, the Consumer Financial Protection Bureau cost calculator has a financial aid section. This is the area where students and their families can get a better idea of how much funding they'll need based on how much money they have available. To use this portion of the cost calculator, students will need to enter the following information:
expected family contributions
amount of money received through financial aid (grants and scholarships)
miscellaneous contributions (i.e. military benefits)
For those that have been awarded scholarships or grants, using this cost calculator is an ideal way to determine how far that amount–in addition to family contributions–could go based on which school a student gets accepted into. Completing the FAFSA is a good starting point in order for students and their families to get a hold on the actual numbers they have to work with and then apply that data to the cost calculator.
While this tool is handy, it's not perfect. It is important to remember that the figures calculated are estimates and not set in stone.