Transcripts are a normal part of the process for high school seniors getting ready to graduate and move onto college life. However, not all colleges and universities operate the same way when it comes to the materials and documents they ask students to include with an application. Those facing a request for a secondary school report might be a bit stumped as to what this document is and what part it plays in their chances of getting accepted into their dream school.
The secondary school report is known as a "supplemental" document. This means it is simply an additional resource that college admissions use to put together an idea as to a student's character, personality and academic history. To complete this requirement, students need to take the report–which is in a form format–to their high school counselor in order to have it filled out. That is where student participation ends. From there, the counselor will fill out the form and mail it to the college(s) a student has submitted an application to.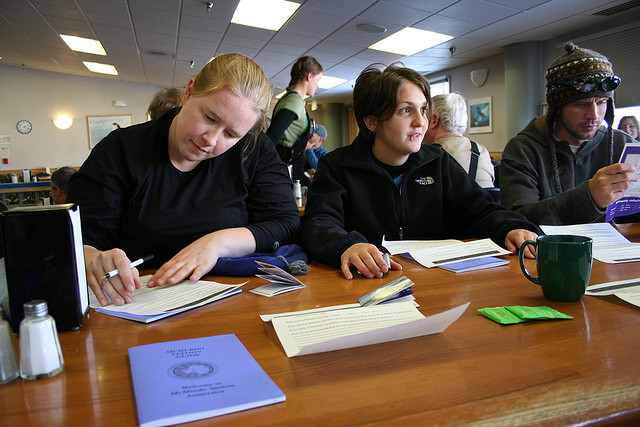 The secondary school report doesn't really provide any new or different information compared to what's listed on the transcript. However, this particular document does bring a different aspect to the process by asking the counselor to answer a set of questions that call for his/her professional opinion of a student, their performance during high school and for any clarification on certain areas listed on a transcript.
The secondary school report could ask for a testimonial account from a counselor about a student's extracurricular activities, class rank, diversity (or lack of) in choosing classes and even details about any disciplinary actions on a student's record.
Colleges don't get a chance to meet all of its applicants in person and with a secondary school report, it helps a school better understand a student's overall character. In the instance that a counselor doesn't know a particular student well enough to write an accurate testimonial of his/her academic history and personal character, the counselor will be prompted to talk to the student's teachers and other school staff that can provide more background in those areas. So students can be rest assured they won't have to trust their chances of getting into college to a person that doesn't know them very well, if at all.
It's not that college admissions offices don't trust the information student's put on their applications but with campuses receiving thousands of applications–if not more–each year, the data a secondary school report could gleam is an effective way to weed out students that may not be a good fit for the school. This is why it is important for students to be honest when filling out their applications, which means summarizing any trouble they have gotten into in high school. Be clear about what the issue was, the reason for the occurrence and what disciplinary action was taken.
Secondary school reports don't necessarily make or break the chances of getting accepted and not all colleges and universities require this type of supplemental documentation.